With the year 2019 coming to an end, SEOPressor is presenting you with a list of 9 SEO 2020 Trends you need to know for the year 2020.
Things like mobile SEO has been an ongoing trend for the past couple years or so and it doesn't seem like it will fall out of relevance anytime soon – so make sure to include it in your SEO strategy 2020.
While with the introduction of the BERT update, creating actual quality content instead of keyword stuffing is becoming more and more important.
Keep reading for all 9 SEO Trends for the year 2020 and the team wishes all of our readers a happy, happy new year!
SEO Trends 2020: 9 Trends Explained and Tips for Optimization
1. Optimize your Content for Featured Snippet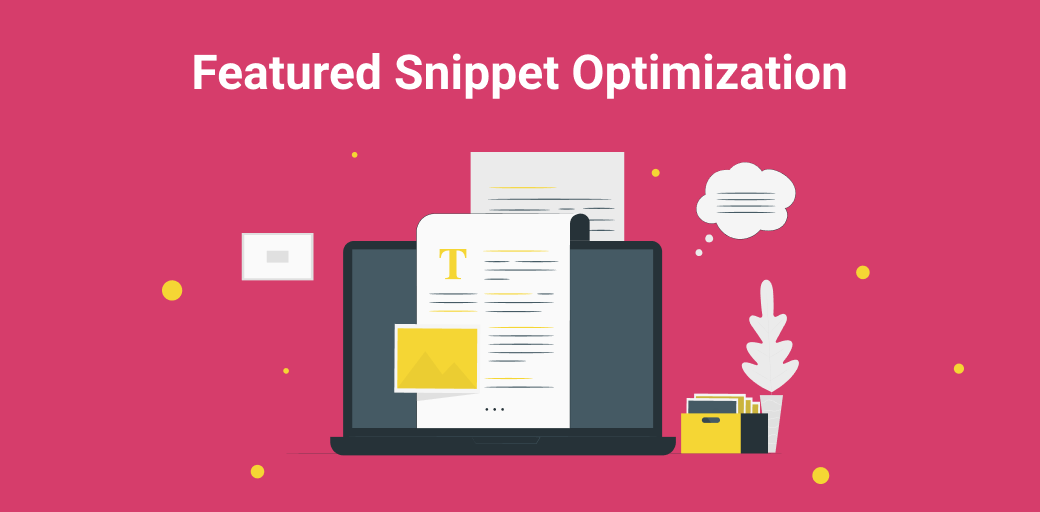 Ranking #1 in Google is great, but now there are Google SERP features that are far more desirable. Featured snippets, People also ask, images, and videos are currently appearing in far more search results than ever before.
How many of those results are yours? In the latest SEO trends, it is important for us to quickly identify and capture the best opportunities and results by optimizing our content to be featured snippet-ready.
Optimizing your content and website for Google's featured snippets will not only build more visibility on SERP, but it is also perfect for building your website branding.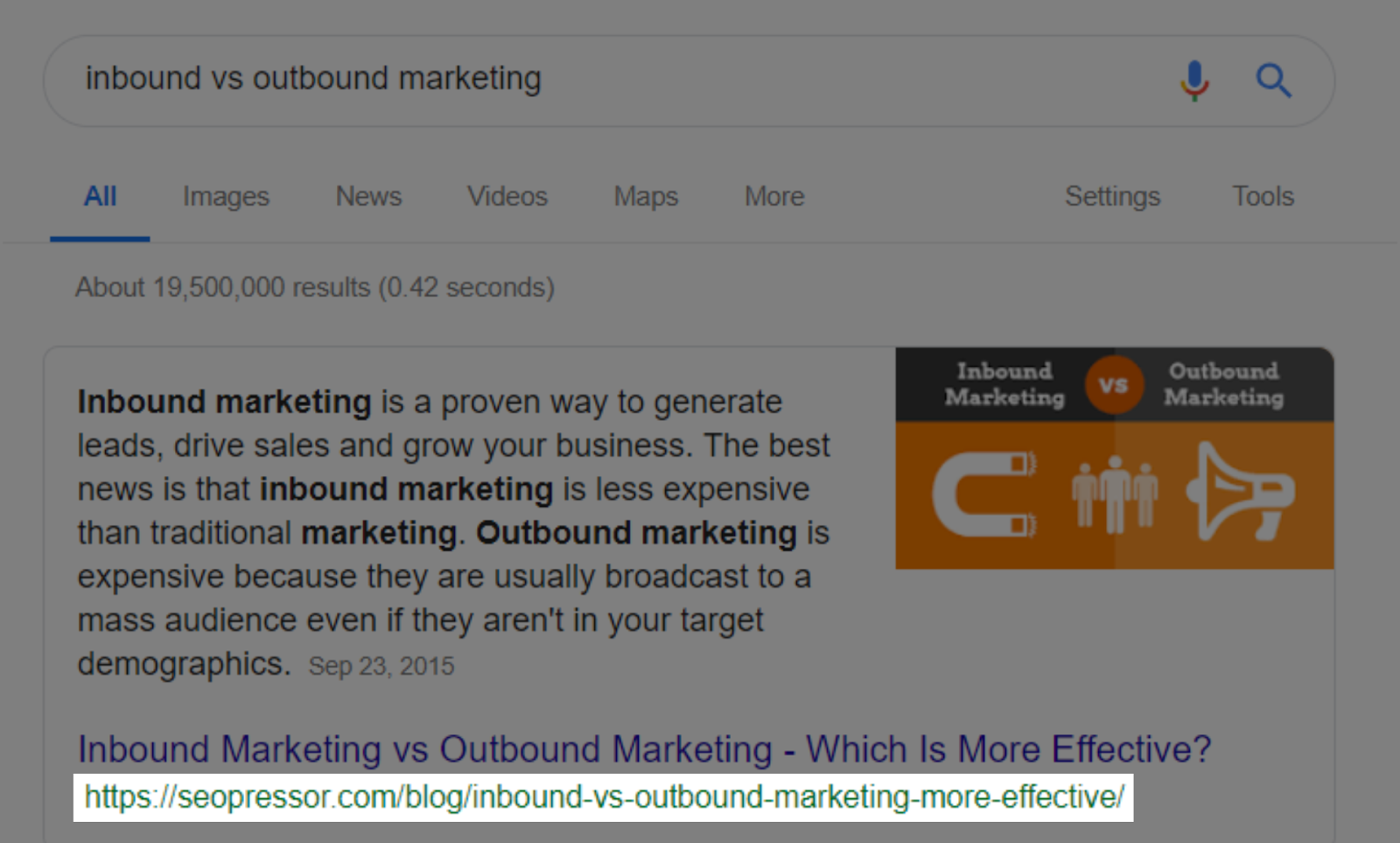 Besides, these Google featured snippets dominate the top half page on Google SERP, and typically generates higher click-through rates compared to traditional organic results.
How these featured snippets are selected however is entirely up to Google as they pull the information from the page. There are no guaranteed methods to getting a place in the featured snippet, but this doesn't mean we can't do anything about it.
How You Can Create & Optimize Your Content to Get into the Featured Snippet
Aim at answering question-based searches or queries. The best keywords to target are those that already have a featured snippet.
Use SEO tools like BIQ to find existing featured snippet opportunities or your competitor's. Then create better snippet content.
Google these searches and see the related "People also ask". Create a comprehensive content and answer any similar queries in your content.
Structure your post better than your competitors. When writing, answer concisely, be factual, and organize your content well with H2 and H3 tags.
Use bullet points, tables and lists instead of long paragraphs. The goal is to summarize your content and keep it short and simple.
Provide information that is aligned with other top search results, but mobile-friendly and suitable for skimming.
Extra 2020 SEO Tip: Optimize for Google Discover

A major shift and upcoming trend in SEO is Google Discover, which until recently has been known as Google Feed.

It is essentially based on a user's browser history, indicated interests, and machine learning to create a list of content that gives the user information before they even search for it.

Without search queries, keyword optimization won't be enough to rank your content. But here's the good news, a lot of the same SEO rules still apply when you optimize for Google Discover.

Use images and video to rank in Google Discover
Create a mix of both new and evergreen content
High quality content that is engaging (a.k.a high on page time)
2. Create Quality Content that is Comprehensive and Trustworthy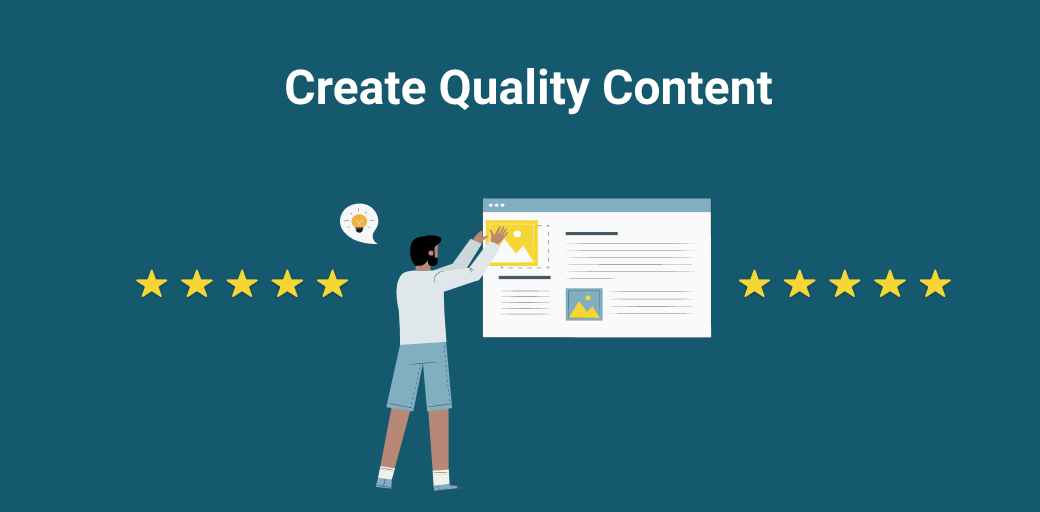 In the SEO world, we constantly talk about how content is king and how we need to create quality content to rank, but really what defines quality content?
As an SEO, we have seen and received a lot of varied opinions saying how quality is subjective and to each their own. One consistent answer we always get is the number of words, where quality content is made up of 2,000 words and above.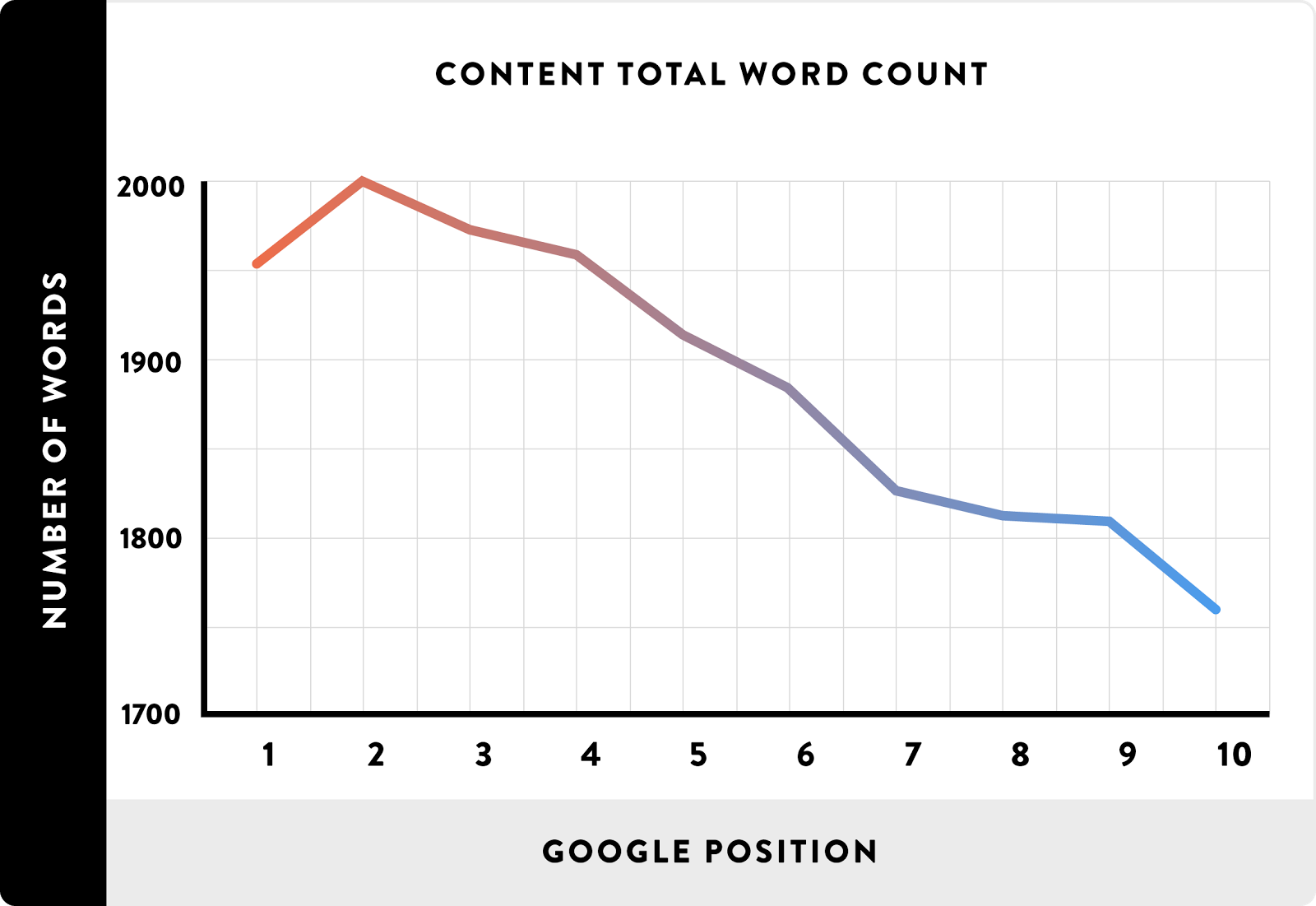 Sadly, many have equated long to quality and that's not entirely true.
Note that more content does not mean better content, but rather it makes the content more comprehensive. It covers more information about the topic, on top of including more relevant keywords.
The idea is to create one content that ends all inquiries, at least on the fundamental level. One roadblock that we always face when we are trying to dive deep into the topic, is at what point do we stop?
We may risk writing too much unrelated stuff that can actually dilute the content itself so the question is, how can you create a comprehensive and relevant blog post?
The Guide to Writing Long-Form Content and Keeping it Relevant
1. Always outline your content first and make sure it is comprehensive while keeping it straightforward and simple.

2. Include lots of relevant images. What else can I say, an image represents a thousand words.

3. Skim the cream off the milk and make sure your content is not full of fluff.
In 2019, we also found that quality content has been associated with the acronym E-A-T, which stands for expertise, authority, and trustworthiness.
Google no longer wants to rank just any good content, but rather is looking towards good, trustworthy content. Among that, E-A-T plays an important role, so much that it has been mentioned 186 times in the Quality Rater Guidelines.
Did you know E-A-T is mentioned 186 times in the QRG? pic.twitter.com/Nze7fQzoTo

— Marie Haynes (@Marie_Haynes) October 11, 2018
Based on these metrics, they can make sure that their content ranking is accurate and will not bring any search results that might potentially hurt the searcher.
While there are no quick wins to build E-A-T for website and content, there are two ways we can approach this.
How to build E-A-T in two quick ways.
1. Author and brand building should be a priority. Lay down your portfolio and be clear on why you are an authority in your industry.

2. Build a network of quality links and mentions of your author or website on relevant sites or sites that Google has already trusted.
3. Understanding Your Audience and User Intent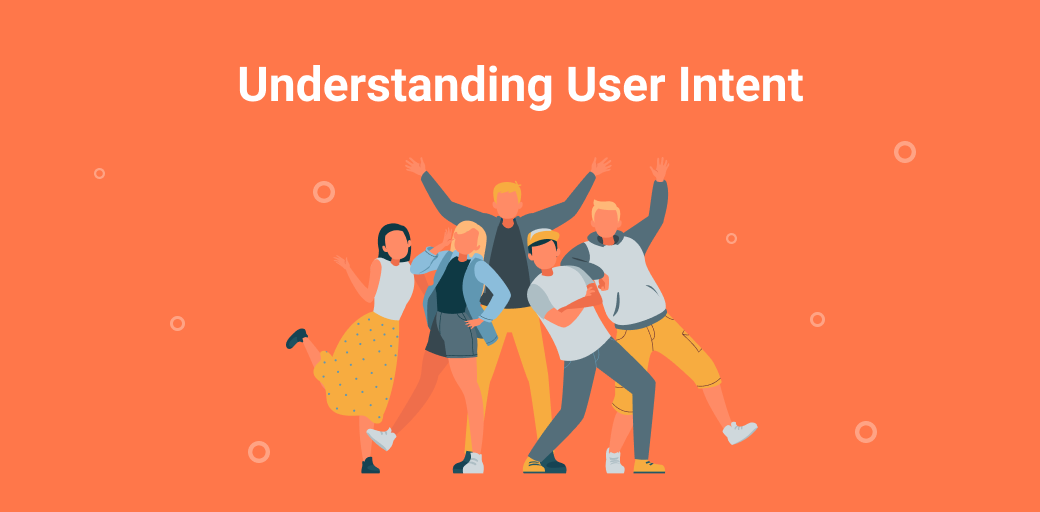 Knowing this will be more important than ever in 2020 to fuel your content marketing strategy. Content creation has never been just about writing, and oftentimes the preferences and interests of your audience can change more quickly than you think.
We have got to learn this the hard way.
That's why we headed back to the content board to relook at our content strategy.
We realized several loopholes in our content that were not adjusted to fit our audience, and after making the relevant tweaks and creating the right content to address user's intent, the results followed.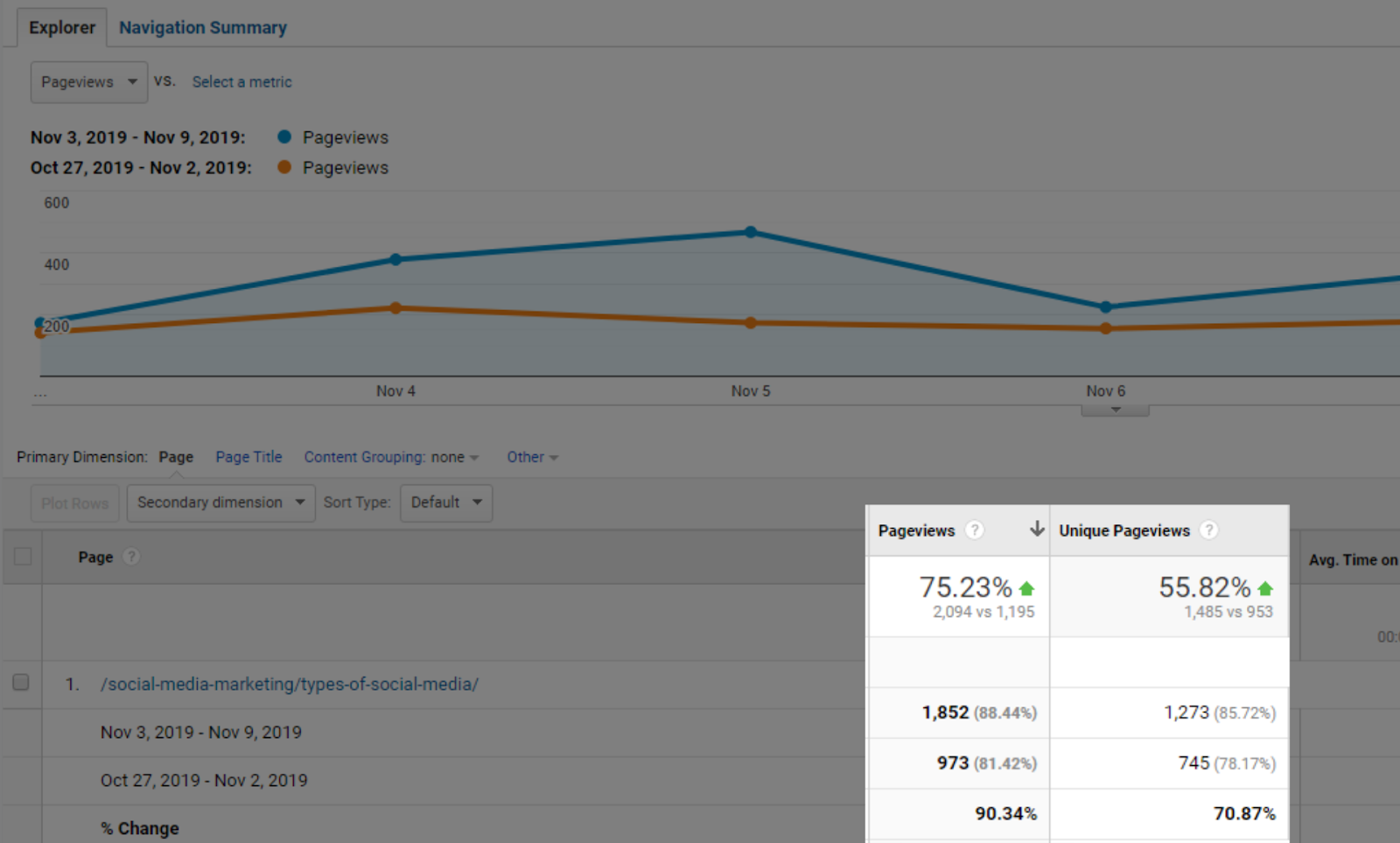 The high ranking websites have always based their content on one format and that is all about the audience and their search intents.
It is no longer about matching keyword phrases, but rather to start making sure that your content comprehensively answer the questions your audience is asking via search.
4. Machine Learning is Changing Google Ranking and SEO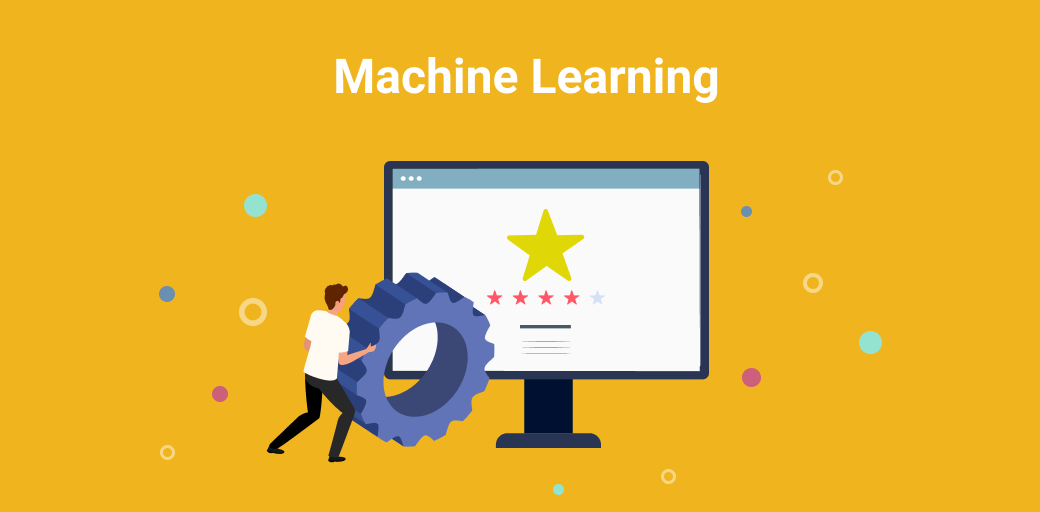 SEO has always been about data, and machine learning slash artificial intelligence is changing the way data is accumulated and analyzed. This will inform and influence our SEO strategy to optimize for search engines.
This will inevitably continue to be the trend for the next few years too as it continues to develop and improve with larger and larger volumes of data.
Not just on the side of SEO tools, machine learning has also made its way into search engine algorithms since Google has introduced RankBrain and BERT in order to address the natural language challenge.
This solves many previously unsolved problems that were related to the ambiguity of languages, where words in the English language can have multiple meanings.
Let's take a look at the example and screenshots that Google has shared.
As we can see from the image above, the result is much more accurate to the user's query.
Best Practices
Again, I repeat. Machine learning is changing Google Ranking and SEO.
One of the main purposes Google introduces machine learning and artificial intelligence is to return users with results that they're looking for. This ultimately provides the users with the best experience.
From the image above, we can see that after the update, Google ranks pages based on how accurately they answer the users' query.
With that being said, here are tips that can help you with providing a more "accurate" answer to the users' queries.
First, do your keyword research.
Keyword research tells you what phrases or terms users are searching for. My number one suggestion for this would be using Google Autocomplete. They're predictions of what most users' enter as they type in each alphabet.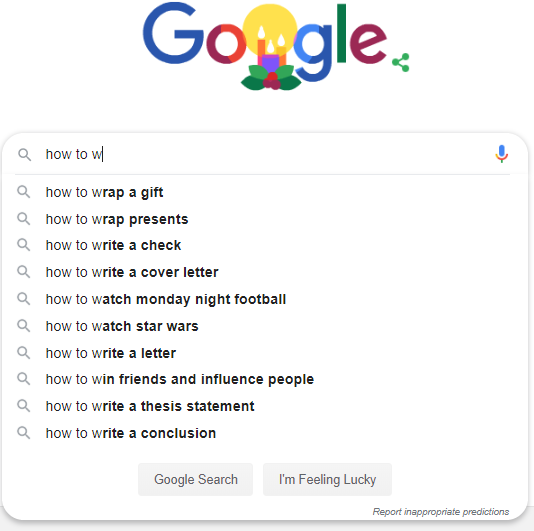 Next, include LSI keywords.
There are a lot of tools out there for LSI keywords such as LSIGraph. LSI keywords are keywords that are semantically related to your target keyword. The main outcome of using them is helping search engines and users understand your content better as they add context.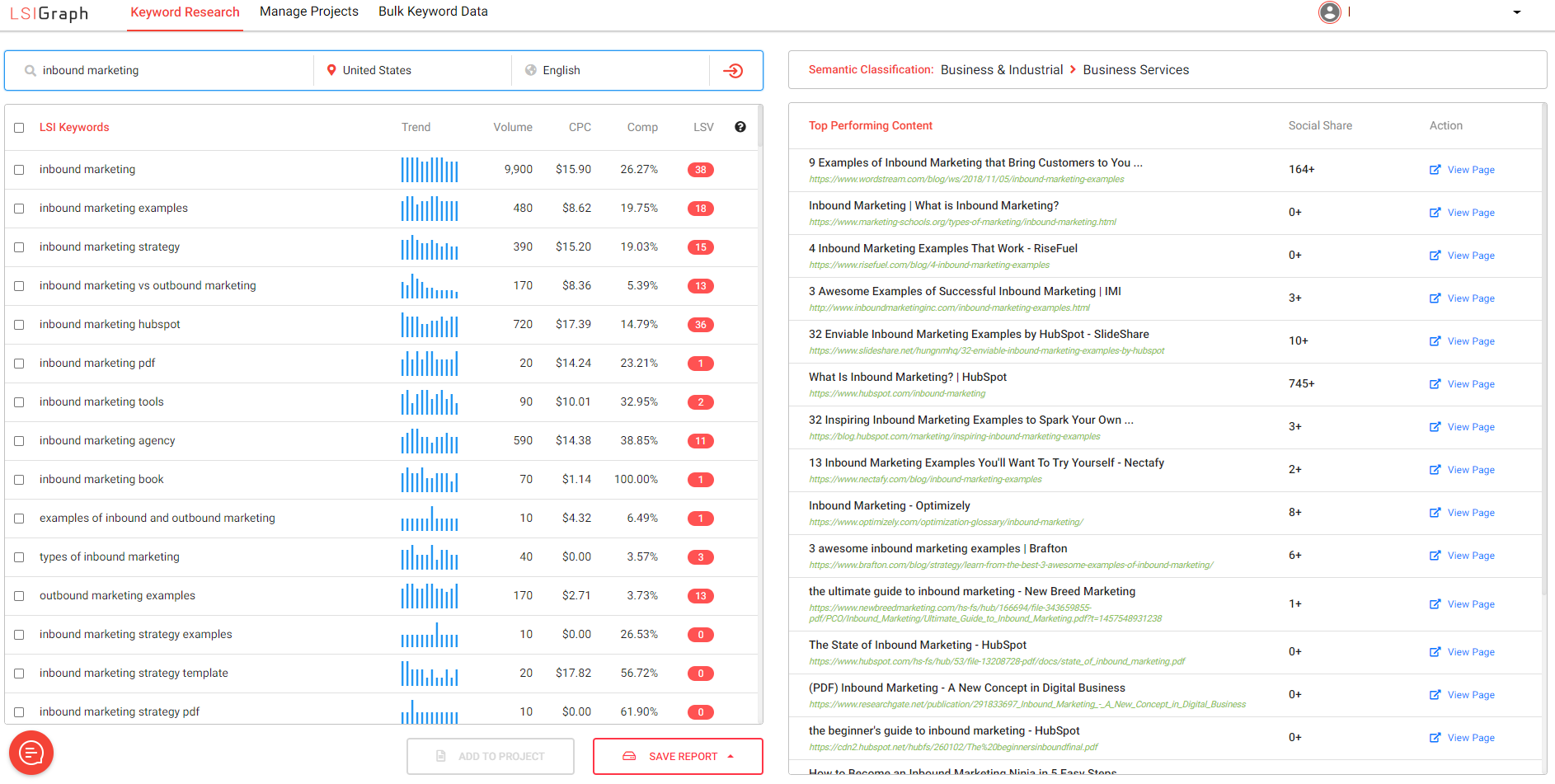 Lastly, consider looking into BiQ.
BiQ is an SEO suite that allows their users to pay only for what they use. They're having their closed beta invitation now so if you're interested, you may request early access on their website, BiQ.
5. Optimize Your Website and Content for Mobile Search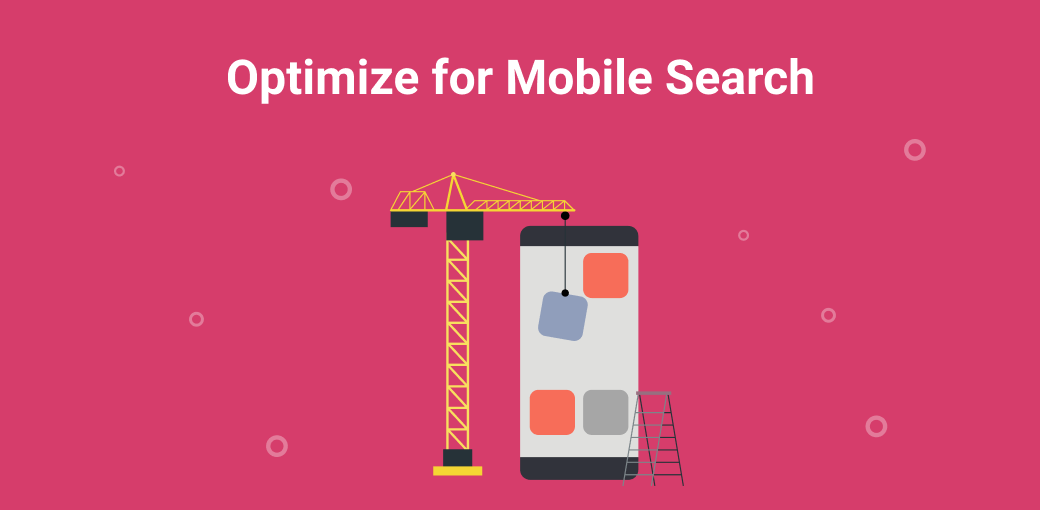 Mobile search was and is still on the rise, currently overtaking the market share from desktop with over 2%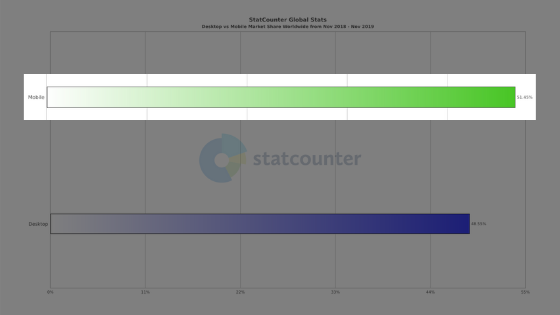 And if you're still not optimizing your website and content for mobile search visibility, you'll be losing half the chunk of the market there.
When you're checking recommendations and data from Google about mobile, keep in mind that Google means it as exclusively smartphones. So, no, tablets are not included here.
When talking about mobile SEO, the Google team recommends adopting a responsive design.
Which means a website layout that automatically adjusts to different screen sizes.
This makes it easier to maintain, and you don't need to create a separate mobile site that caters solely to mobile users.
What also makes it so important to optimize for mobile is that mobile users are not only viewing websites and products on their phone, they are now also more keen to make a purchase directly using mobile.
Purchases made on a mobile device is on the rise with early adopters leading the way and a strong growth predicted with the late majority joining in.
Think with Google recorded that 2 times more tech purchases were made on mobile in the year 2019. So if you're in the tech industry and haven't joined the wave yet, this might be a good time.

Google itself also provides a few tools for you to benchmark your site's mobile performance.
Here's the list of Google mobile tools.
1. Google's PageSpeed Insights tool
Loading speed is crucial to provide a better user experience for your site's visitor.
It is even more important for your mobile users since internet connection on mobile tends to be slower and less stable compared to desktop.
In this free tool by Google, you can toggle between the desktop and mobile report.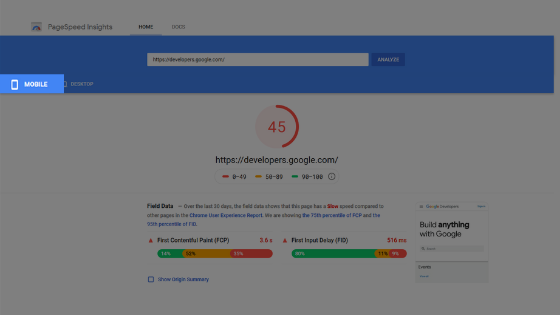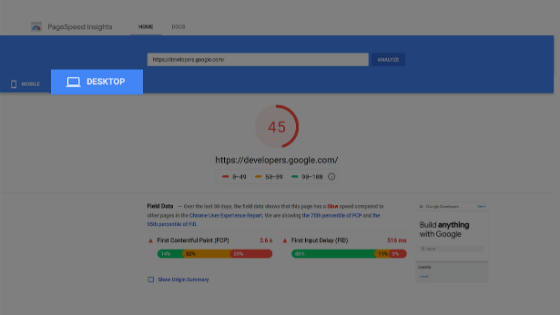 Data you can acquire from this data include First Contentful Paint, the time when the first text or image is pointed, First Input Delay, the time it takes for the browser to actually respond to an action (such as zoom in to an image) done by a visitor, and more.

Scroll down lower to the report and you can see some suggestions, or in this case, opportunity, to increase your page's load speed.
Which are handy and helps you build better websites for your mobile and desktop users.
2. Google's mobile-friendly test
This is a more straightforward tool. You type in your URL, it loads, then returns with your result in green or red. Green for being mobile friendly and red being well, not mobile friendly.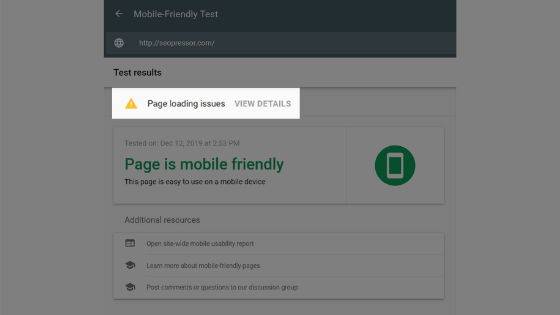 There are a page loading issues on top where you can get more details about which part of your page is not loading properly.
Or you can also click on any of the 3 additional resources tabs, and the site-wide mobile usability report brings us to the next tool.
3. Google Search Console's mobile usability report
You can find the mobile usability report under the enhancements tab.
If you're doing everything right, you can see that there are 0 errors like the screenshot.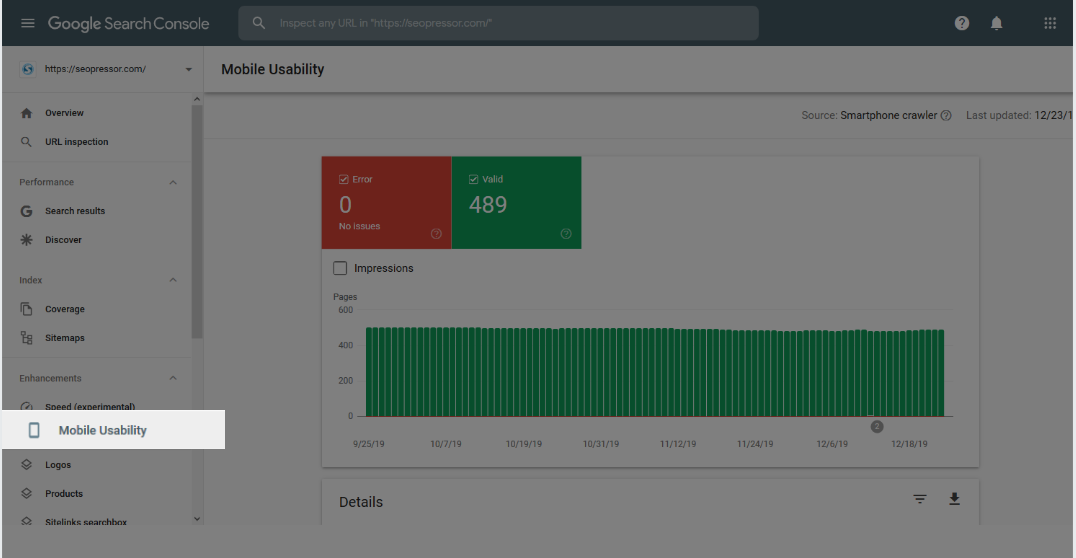 If there are any errors popping up, I recommend this post from Ignite Visibility. There's a good collection of errors and ways to fix them.
6. Optimize for Voice search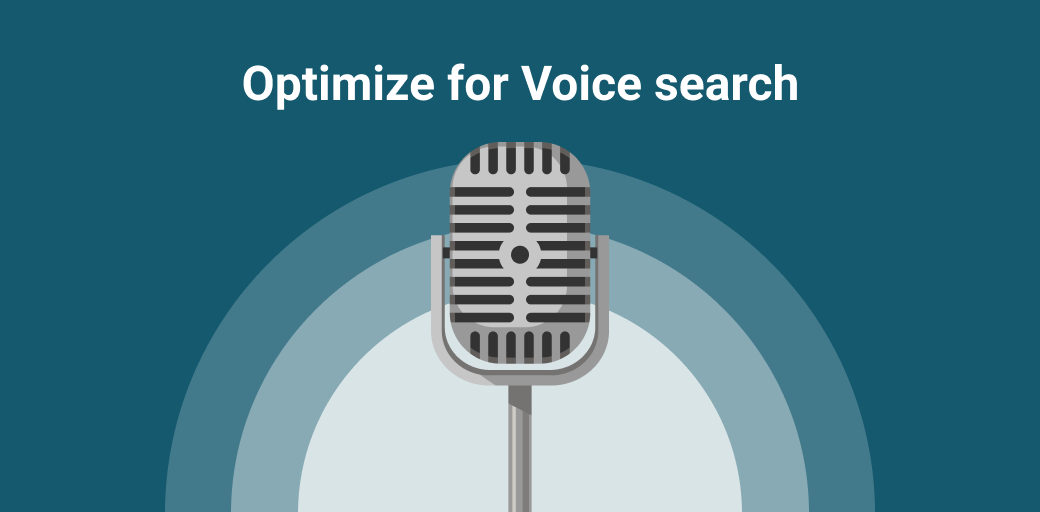 Big tech companies are pouring millions into voice and it is here to stay.
Like mobile, people are getting more and more comfortable with voice.
They are also more open to making transactions through voice-activated devices such as the Amazon Echo, or the Google Assistant on their phone.
According to this report by Google, those who own a voice-activated speaker make purchases at least once a week!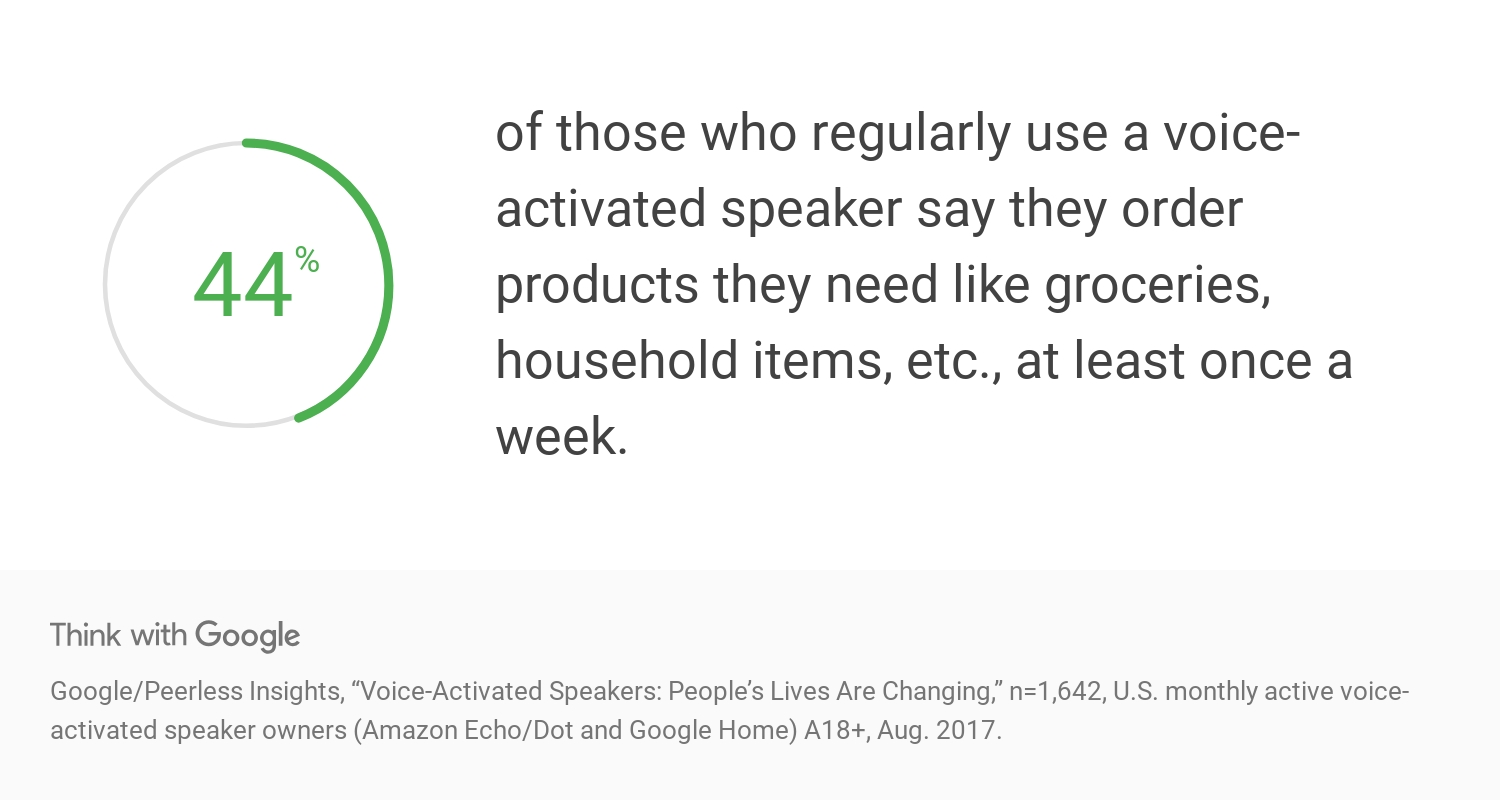 Users of smart speakers are also more open to getting updates or informational paid aids from their virtual buddies.
In the same Google survey, more than 50% of the users are open to getting deals, sales, and promotion updates. They also welcome options to help them find information about businesses (39%).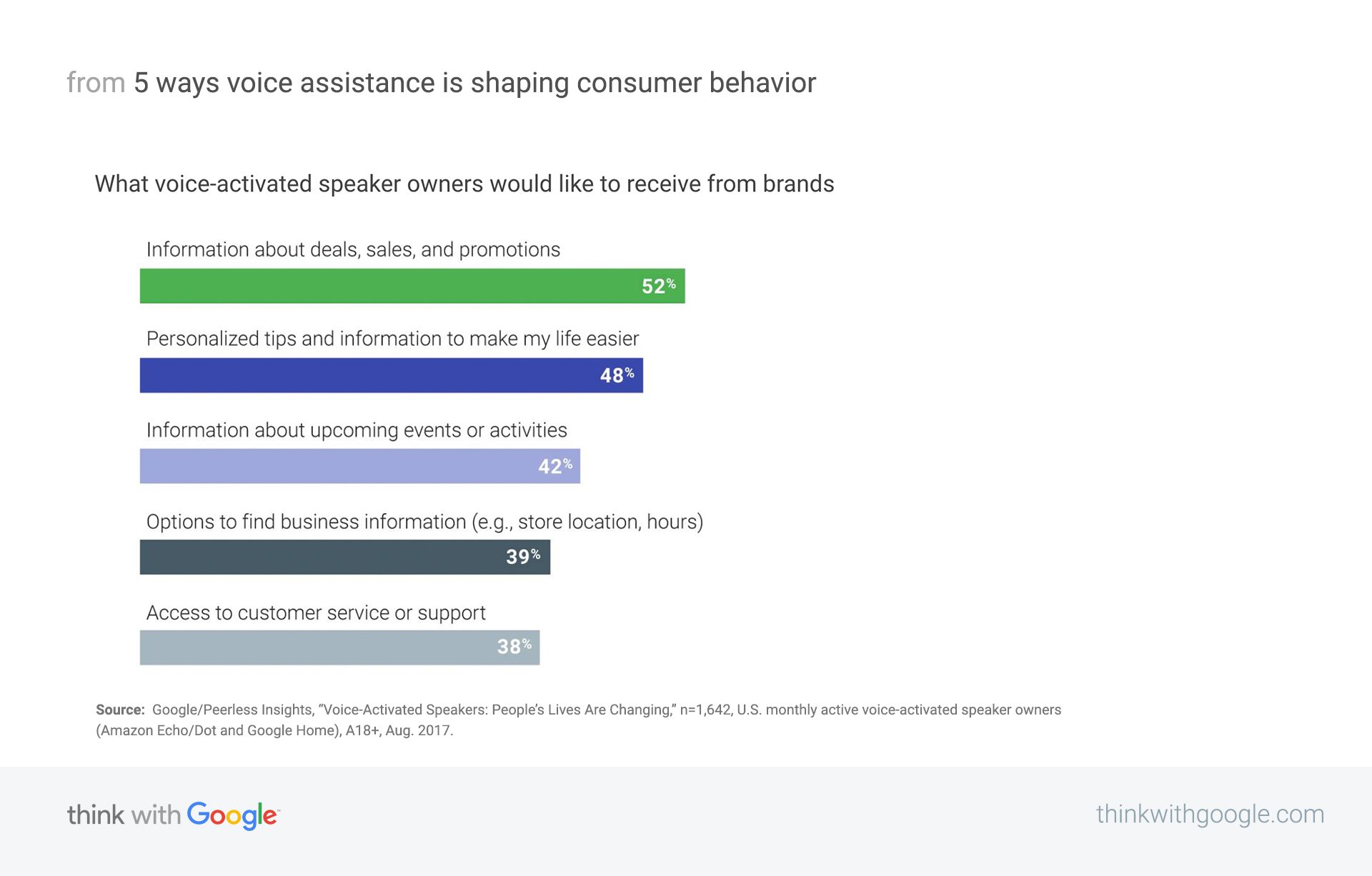 To conclude, you need to start optimising for voice search if you want to expand the reach of your business.
How to optimize for voice search
Now, unlike the traditional text-based searches where search terms tend to be short and clipped. When users make a request or ask a question to their virtual assistant, they phrase it in a natural way.
For example, when they're typing on their phone it would be "Starbucks near me"; when they're asking their virtual assistant it would become "Where is the nearest Starbucks?".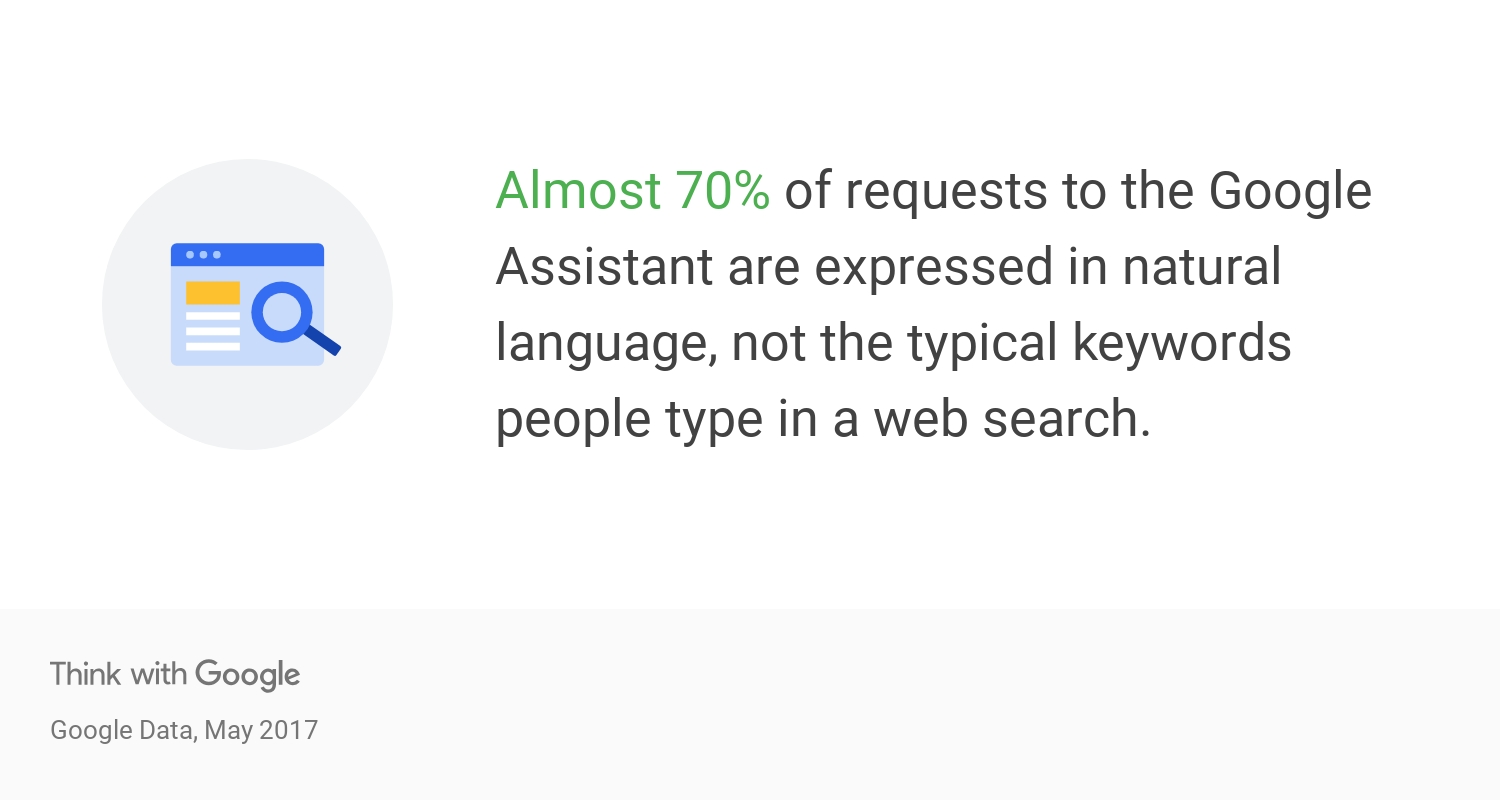 Write in natural conversational voice
At this point, we have established that people type and speak very differently. If you want to optimize your content for voice search, you need to write in a conversational tone.
Or in this case, what kind of questions people would ask their digital assistant.
Think of it like instead of doing keyword research, you're doing question research.
Here are a few tools to help you get started on question research.
This tool grabs Google and Bing autocomplete data, organize and visualise them for users like us.
All we need is to type in a root keyword.
Then you'll have a gold mine of related questions to start building some content on.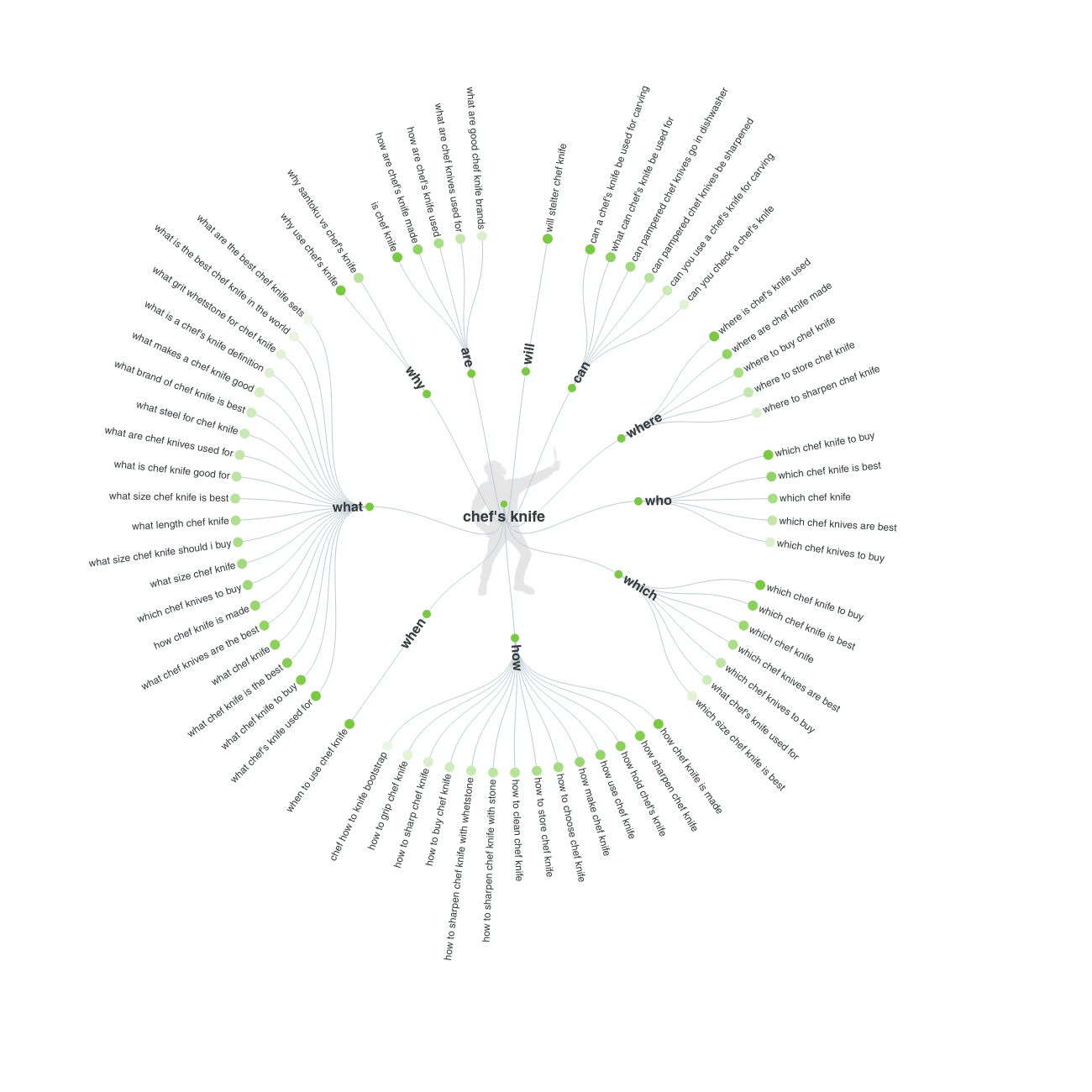 2. Also Asked
This is a pretty new tool in the market and currently in Alpha.
Instead of providing auto suggest data, Also Asked pulls the people also asked data from Google directly.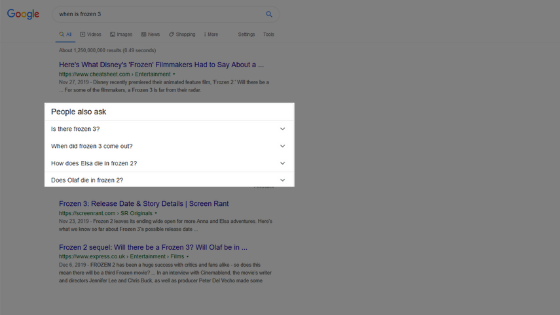 Like Ask The Public, just type in a root word and you'll be presented with a visualization of related questions.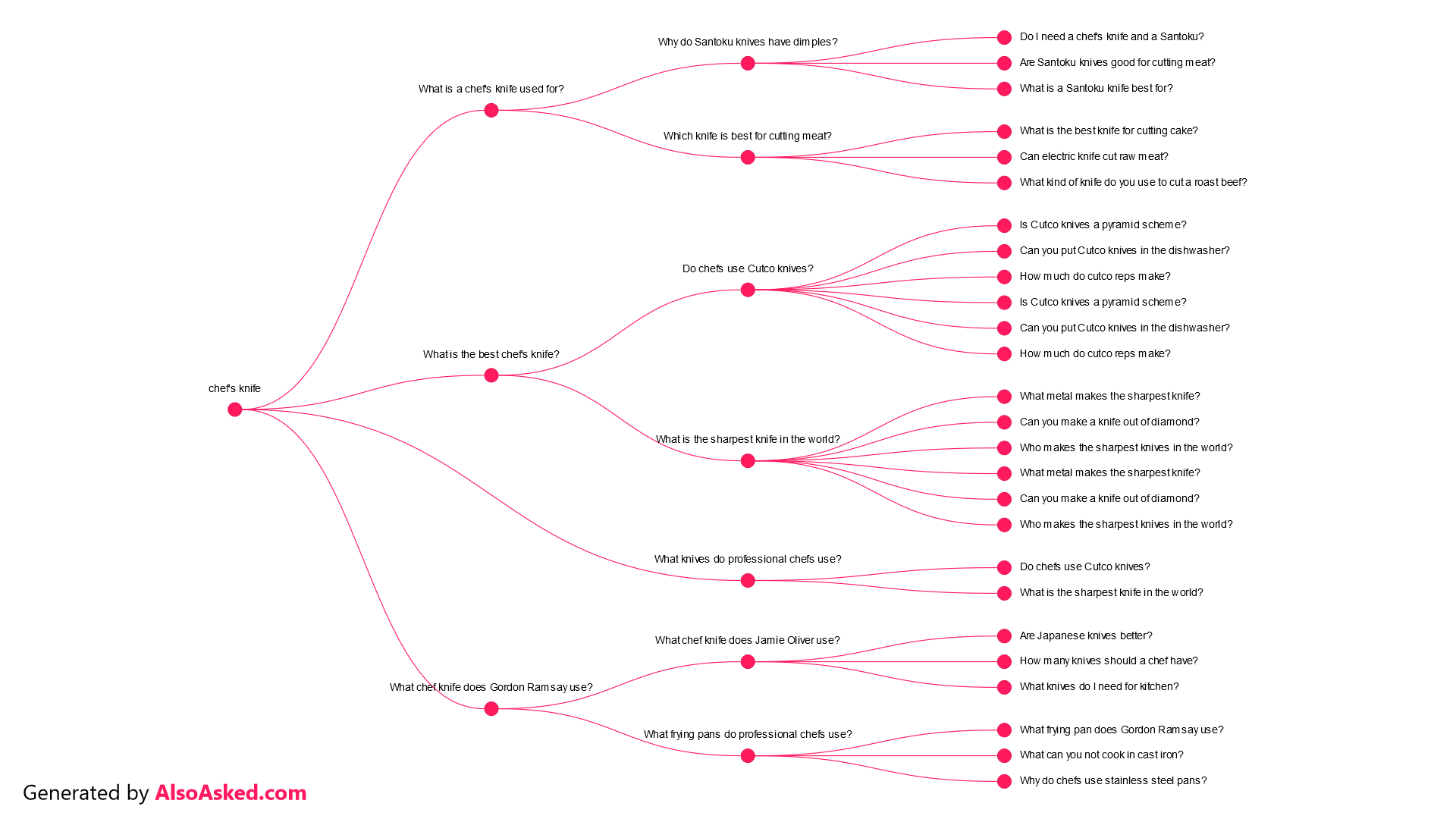 You can also then save it as either an image (PNG) or a spreadsheet (CSV).
Search intent focused content
Just like text searches, voice search should be made to match a searcher's intent.
Do they want information? – target informational intent with general informational pieces like guides, how-tos, faq etc.
Do they need some help in navigation? – you most definitely need to own your own navigational searches. This means if you're Porter Steakhouse, you want to make sure your website is the first one they'll see. This includes everything else related to your entity, like location, business hours etc.
Or are they ready to make a purchase? – you want to provide clear product information, or even a back story of your product, reviews, comparison, star ratings and more. Whichever that can help the user have an easier time choosing a product.
Make sure you have contents that match different searcher's intent if you want maximum exposure in voice search.
If you're still not sure about voice search being important to your business, according to a research conducted by PWC, 50% of the respondents have purchased something via their voice assistant while 25% of those who haven't made a purchase would consider doing so in the future.
Most purchases made are small transactions for food, groceries, or a book. While more significant transactions like travel reservation are still out of the picture.

This shows that the crowd is definitely ready to embrace voice and there are real transactions happening strictly on voice. That's big, and we should all embrace it.
7. Optimize your images for sales opportunities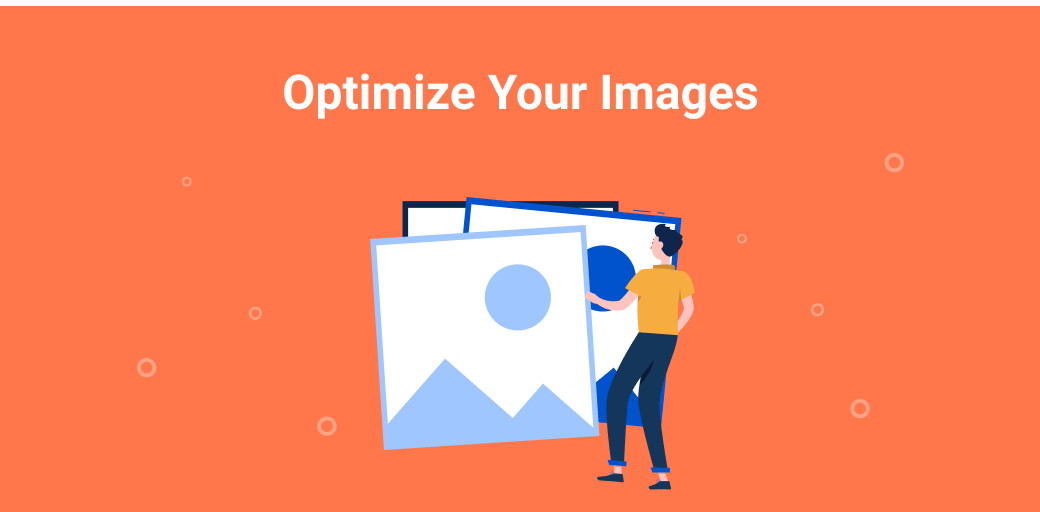 Humans are visual creatures. Users and webmasters both have been relying on images all this while. Images do help us understand things a little better.
We've seen an increase in interest for images since Google Lens was launched in 2017.
Google Lens is an image recognition technology that is designed to bring up relevant information related to objects it identifies using visual analysis based on a neural network.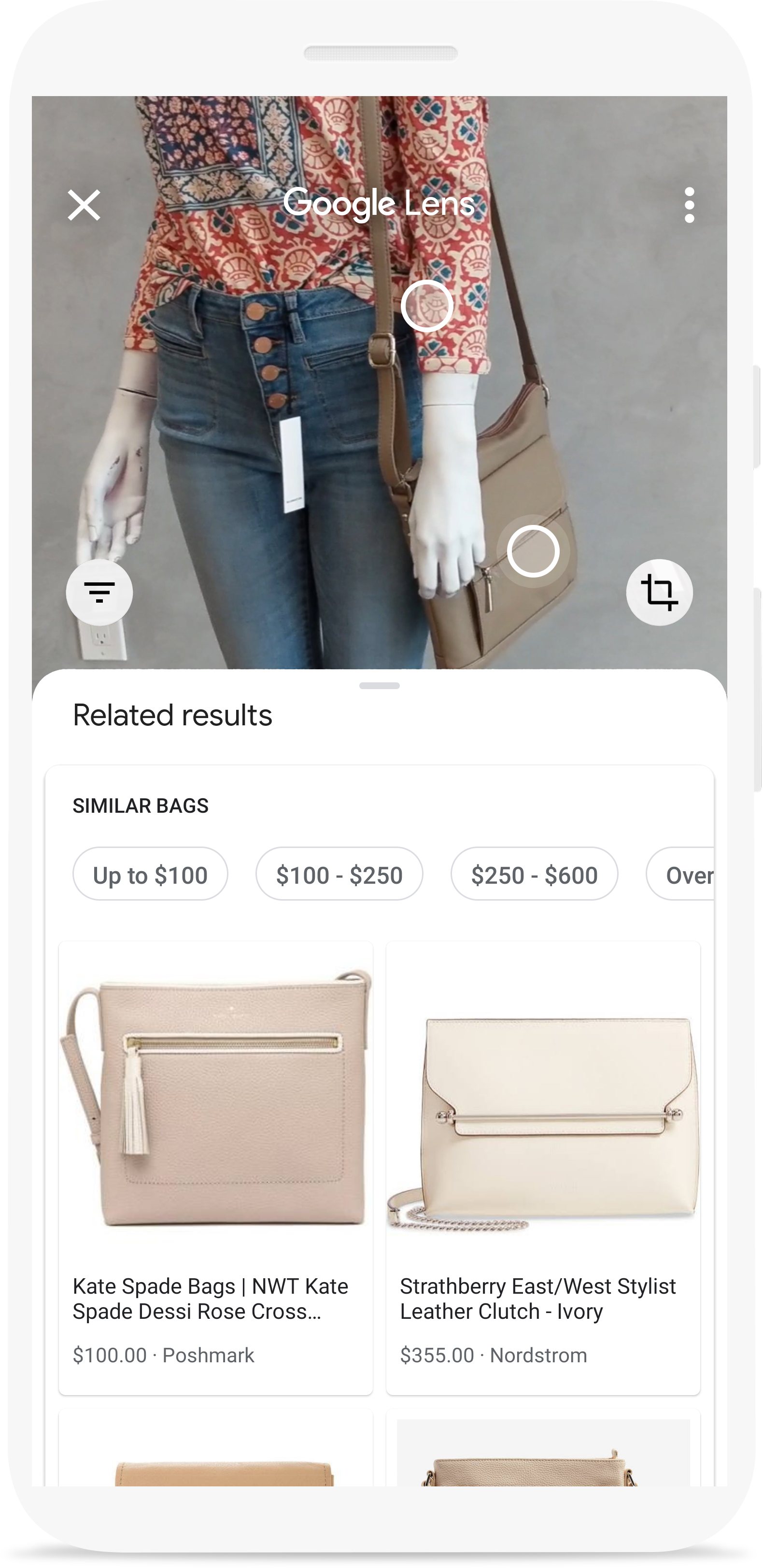 In March 2019, it was reported by Google that there were more than 1 billion searches on Google Lens. The number has led webmasters to optimize images.
They're helpful for conversions and traffic. In fact, Google's survey found that images have helped 50% of online shoppers to decide what to buy.
Why Should You Optimize Images?
Have you clicked on any image on Search and then clicked on the image again to visit that website?
That's traffic.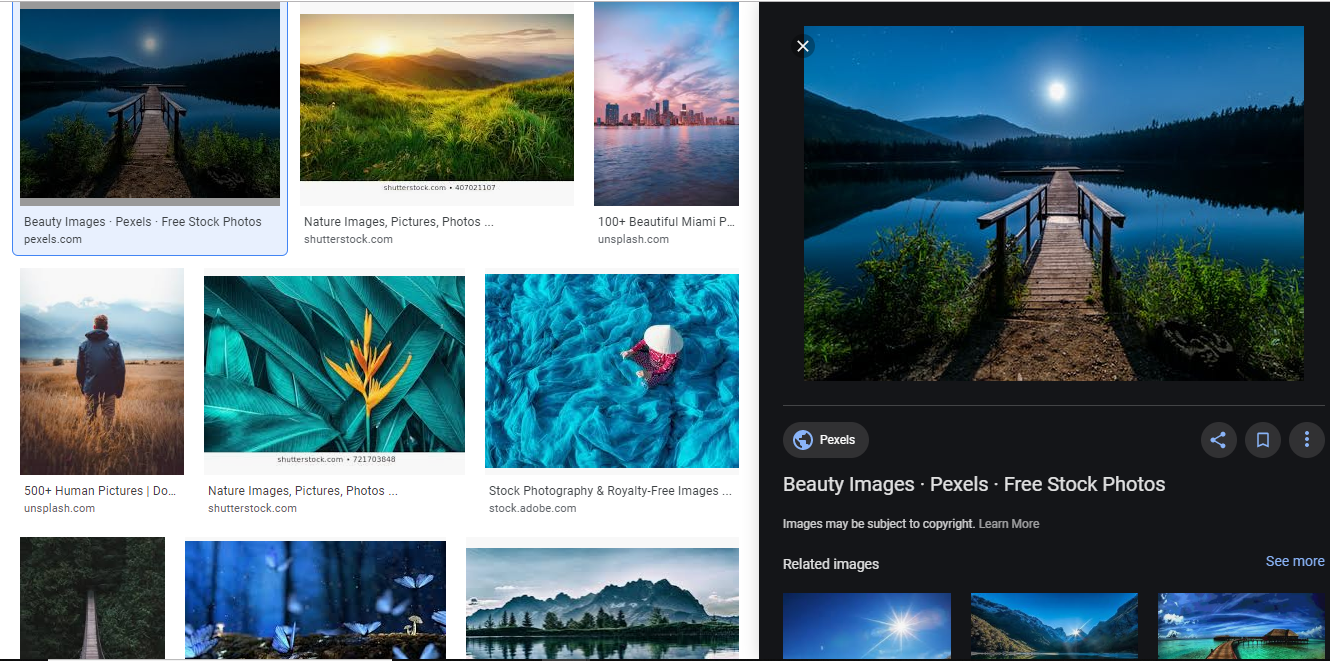 If your page isn't ranking, but your images are, you may still get extra organic traffic to your site.
Here's another unique point.
Google has been featuring content from different sources in the featured snippet. Meaning, the images you see and the featured text you see are from two different and unrelated pages. Here's an example.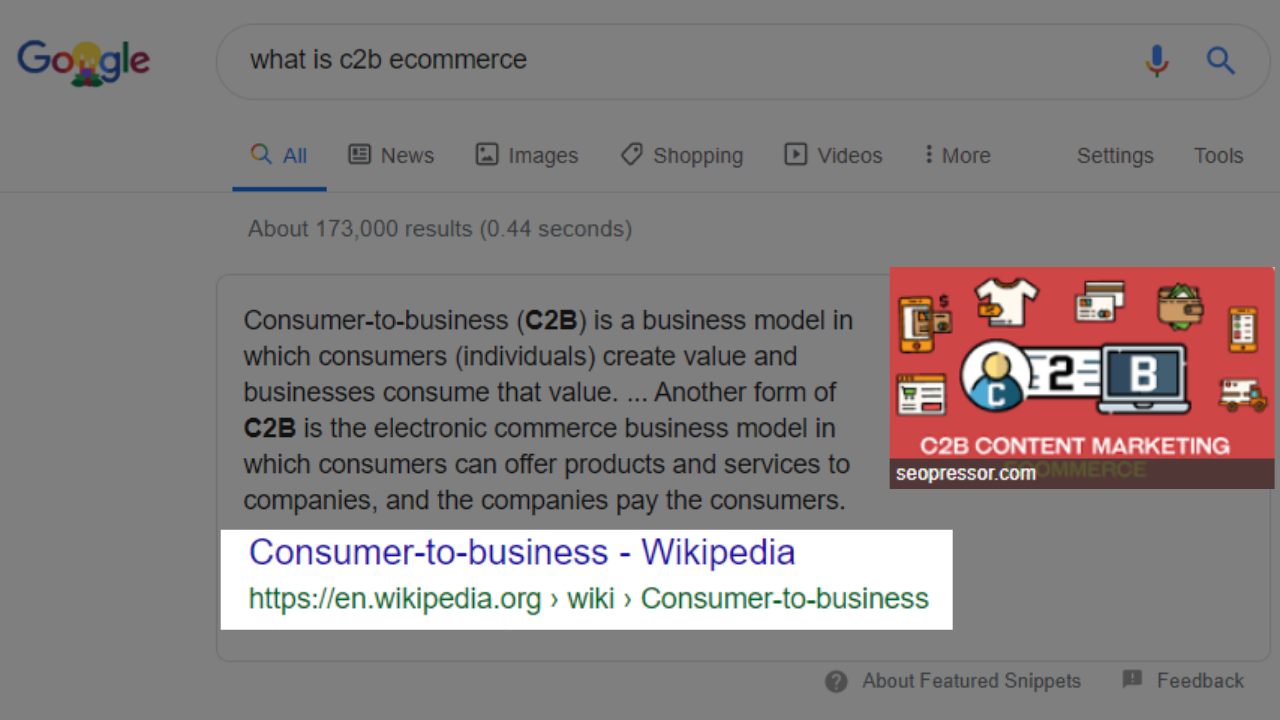 Google features your image if they think it's the one that described the search term best. Fundamentally, you need to create appealing and clear images as well as provide the search engine with enough information that tells them what your image is about.
Google has a help page that shares about the best practices for Google Image. You may read their guidelines here: Google Image best practices.
8. Expand Your Content to Video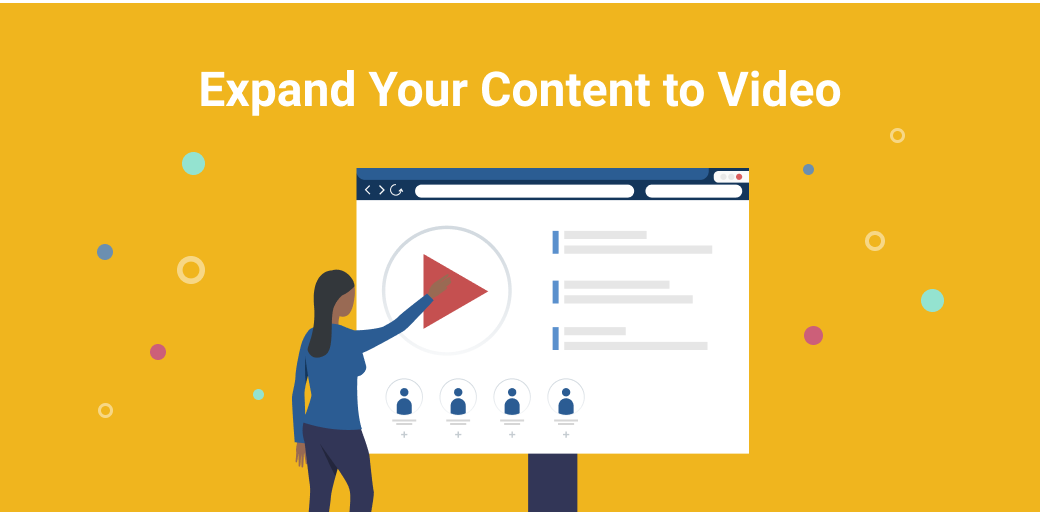 Have you turned to video content when trying to understand certain information? We all can agree that videos do help us learn better, right?
Here's why most people learn more effectively from video content.
As mentioned earlier, most of us are visual creatures. Also, videos act as a demonstrator, showing viewers how things are actually done (practical).
Some statistics for video content:
Forbes: The average user spends 88% more time on a website with video.
YouTube: YouTube receives more than 1.9 billion logged-in users per month.
Oberlo: YouTube is the second most popular social media platform. Also, people spend 1 billion hours watching videos on YouTube every day.
Looking at these stats, we can see the great demand for video content. We can also conclude that we are able to reach a wide audience with video content.
If you are not already on YouTube, my advice to you is to create an account after reading this article. I'll tell you why.
Take a look at YouTube numbers, by YouTube.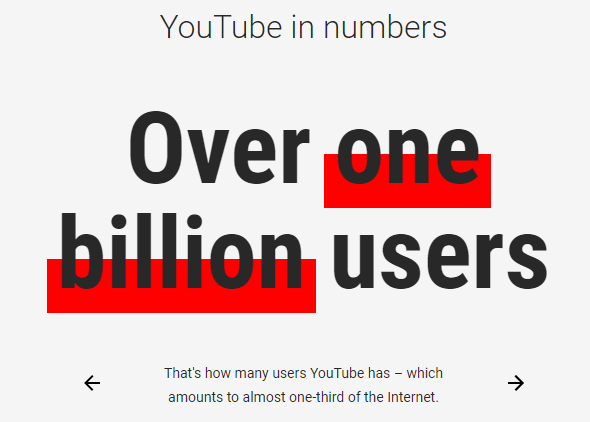 That's a huge number.
I want you to also take a look at the chart Statista has created. It actually shows YouTube as the biggest contributor to all mobile internet traffic.
Fascinating? So, in 2020, to NOT fall behind your competitors, you will want to pay more attention to video content as part of your SEO strategy.
Here are some best practices to help you with optimizing video content.
1. Organize Your Content

Have you seen this on Search yourself?

It tells users the information they can obtain from the video, resulting in more people watching your content.

You can optimize for it too. All you need to do is provide Google with information about your video. How?

By adding markup with VideoObject as well as providing Timestamp and Label, just like the image below.

Also, adding a transcript may help search engines better understand your content, therefore, you'll rank better.

2. Do Search Engine Optimization

Yes, you heard it right. Optimize for the search engine!

If you haven't noticed, most of the videos we see on Search come from YouTube.

Though we should all take note that Google does not only show video content from YouTube. Danny Sullivan tweeted regarding this matter, early in July 2019.

Google Search is meant to show content from across the web. If YouTube videos are relevant, we do show them along with other videos. But YouTube isn't given any advantage over other video sources. People who just want YouTube can (and do) search on YouTube directly.

— Danny Sullivan (@dannysullivan) July 9, 2019
So, try getting some traffic from Search to your video and then to your website.
Just like organic SEO, you need to do keyword research to effectively reach your target audience. Include the keywords in your title, description, and tags. Don't forget YouTube's autocomplete!
More tips:
1. Choose a thumbnail that fits the keyword you're targeting.
2. Keep video length as short as possible
3. Reply to the comments and build relationships.
9. If You're a Local Business, You Need Local SEO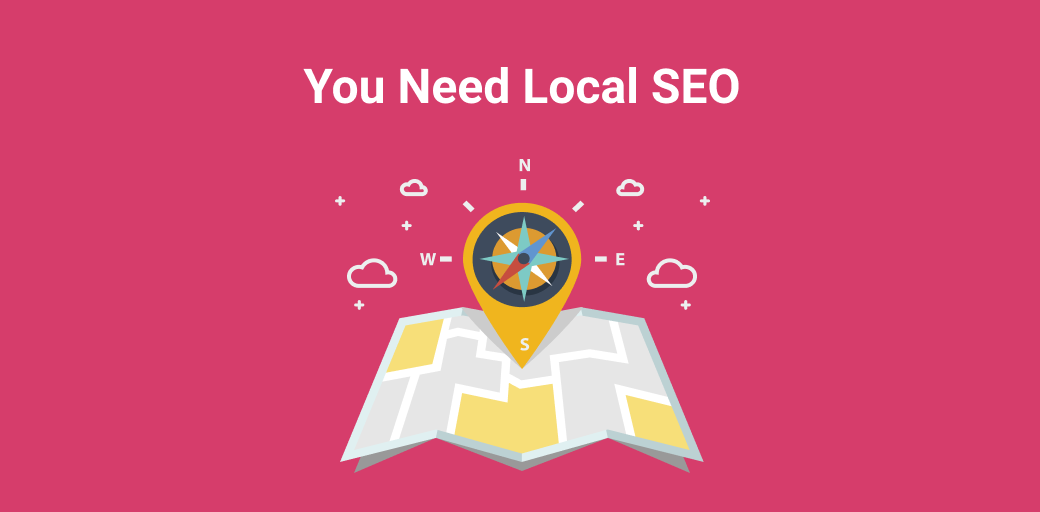 There were quite a number of updates towards local search in 2019 alone. To name a few:
1. 21 June 2019 – Short names for Business Profile
2. 27 August 2019 – New Service Options for Google My Business
Here are some stats.
According to Nectafy, "88% of consumers who search for a type of local business on a mobile device call or go to that business within 24 hours."
As for Google Data, Google found that searches for local places without the qualifier "near me" have grown 150%.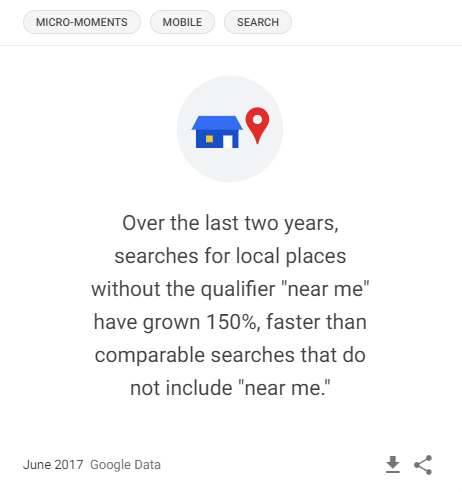 Yes, this was from July 2017. But, there's more.
Here's another statistic from Google, released in March 2019.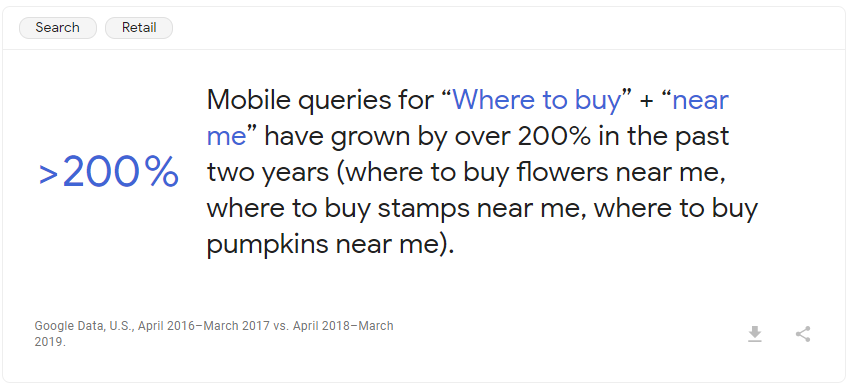 Both "where to buy" + "near me" are meant for the local search. In other words, more and more people are searching the web to find a local retail store that sells what they're looking for.
Wouldn't it be great if you appeared on the search engine for that query and get a few new customers each day?
I'm telling you that you can, provided you optimize for local search. Fret not, it isn't very difficult. Local SEO 2020 here we go!
Here are some best practices when it comes to Local SEO.
1. Get a Google My Business listing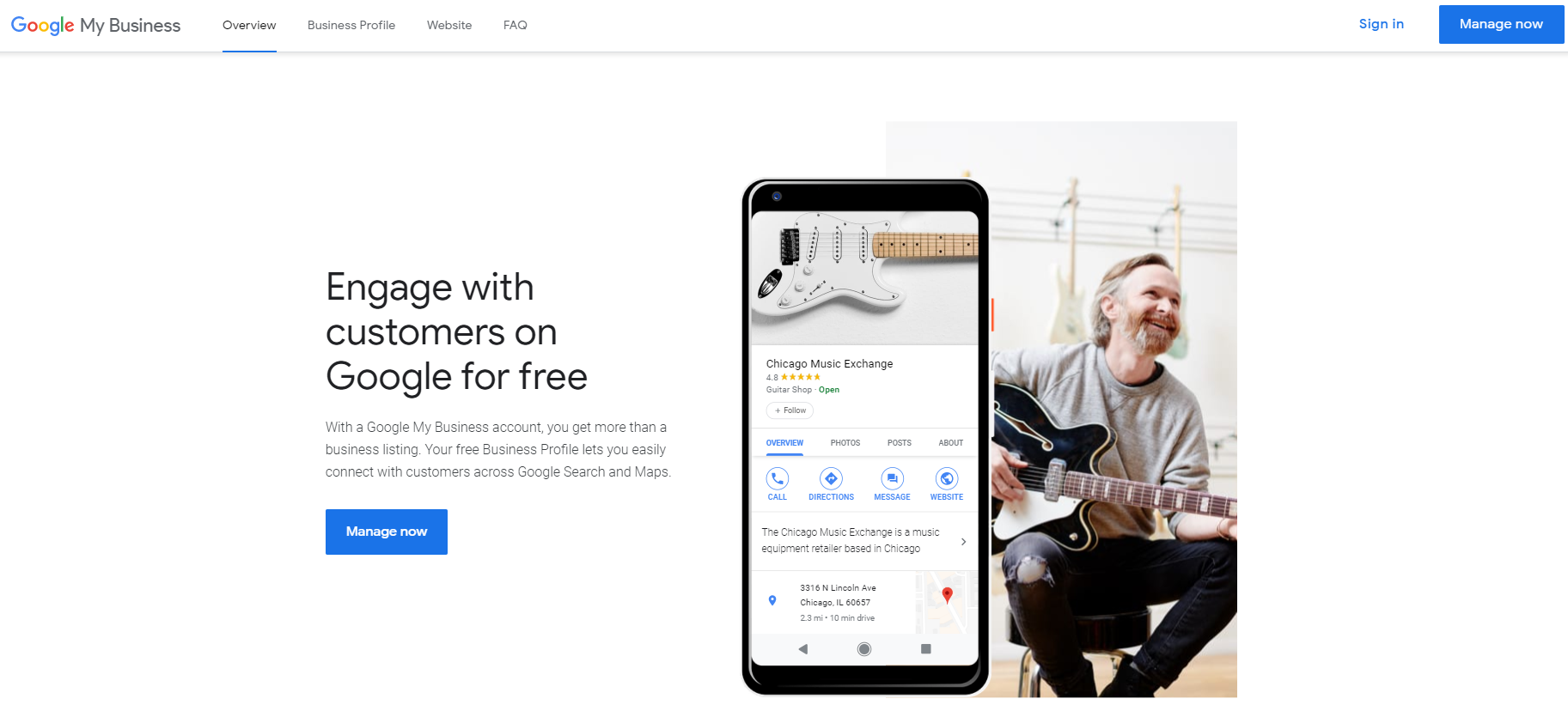 It isn't difficult and does not take long to set up a Google My Business listing.
You may refer to my previous article "What is Local SEO and Google My Business?" for the 8 simple steps. Oh, right. It's free to set up.
When searching locally, users are typically returned with what we call a local-3-pack result.
It looks like this.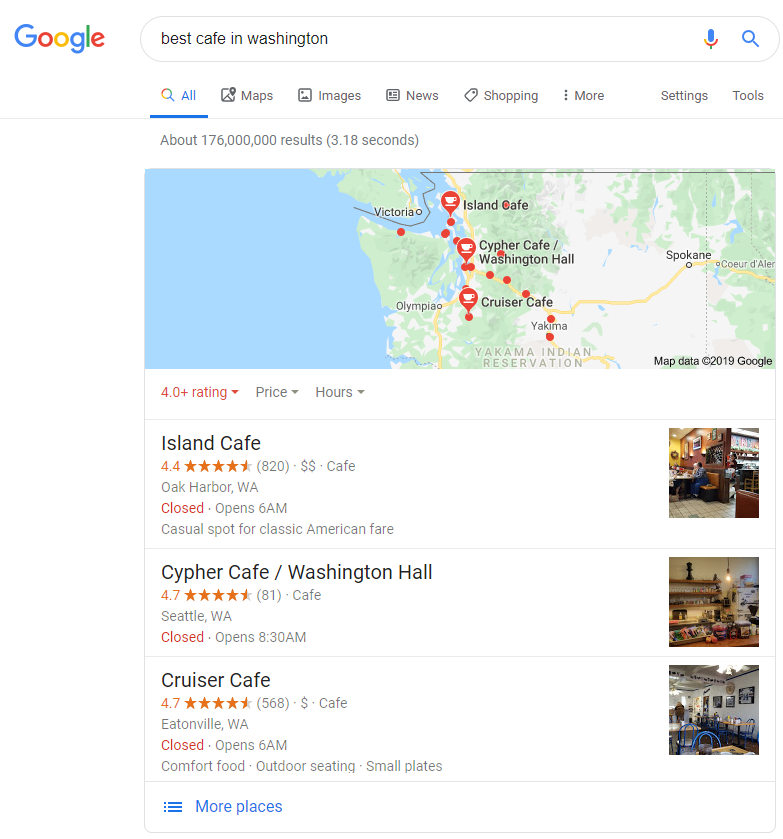 When clicked into one of the three results, a series of Google My Business (GMB) listings show up.
The big panel you see on the right is a GMB listing. It'll contain information like address, hours, and phone, which all can be provided by you when setting up an account.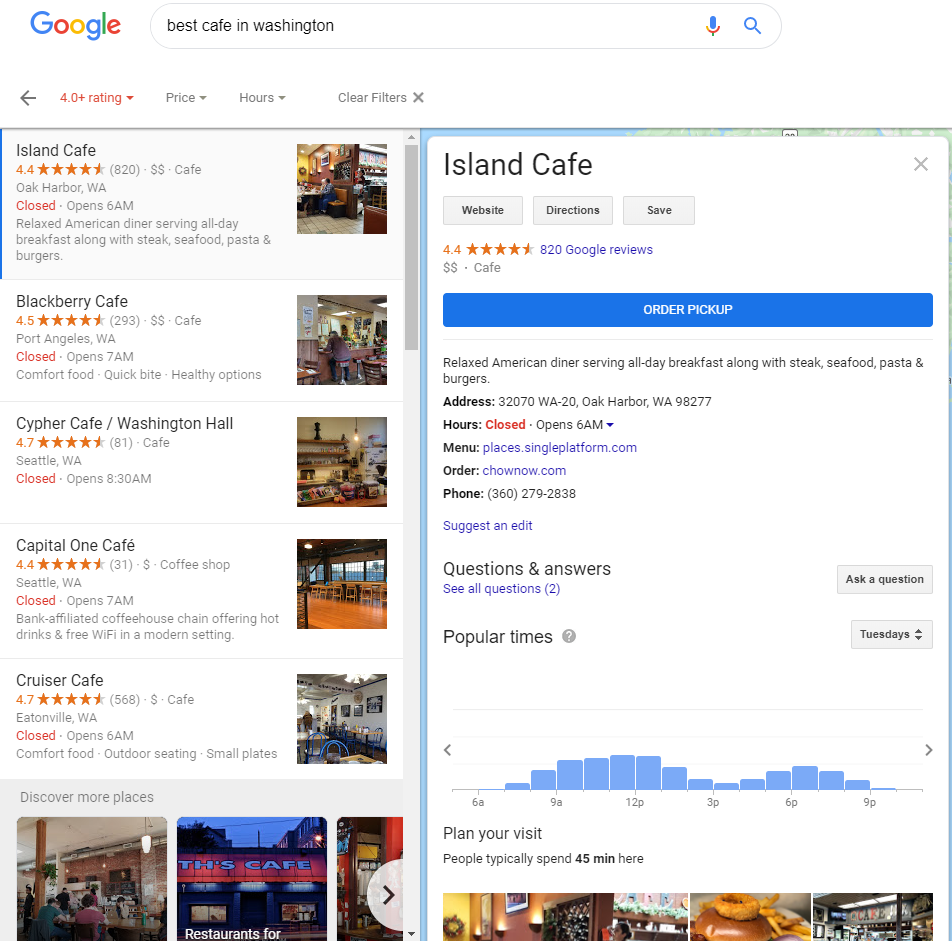 Here's something to take note: You should always ensure the information you've provided is accurate.
BrightLocal's Local Citations Trust Report found that 80% of consumers lose trust in local businesses if they see incorrect or inconsistent contact details or business names online.
Local Ranking Factors for Google My Business
Google has shared on their help page on how they determine local ranking.
Three factors. Relevance. Distance. Prominence.
Relevance refers to how well a local listing matches what someone is searching for.
Distance refers to how far is each potential search result from the location term used in a search.
Prominence refers to how well-known a business is; it includes the offline and online world.
Besides this helpful information, Google has also shared how you can improve your local ranking. They are as follows:
1. Enter complete data – Provide all relevant information about your business. Businesses with complete information are easier to match with the right searches.
2. Verify your location – Gives your business an opportunity to appear on Maps and Search.
3. Keep your hours accurate – Give your potential customers confidence that when they travel to your location, it will be open.
4. Manage and respond to reviews – Shows that you value your customers. It encourages customers to share their feedback and high-quality reviews will improve your business's visibility.
5. Add photos – Shows people your goods and services. Images do help online shoppers to decide what to buy.
Follow Google My Business on Facebook and Twitter for news and updates.
2. Include business information on your website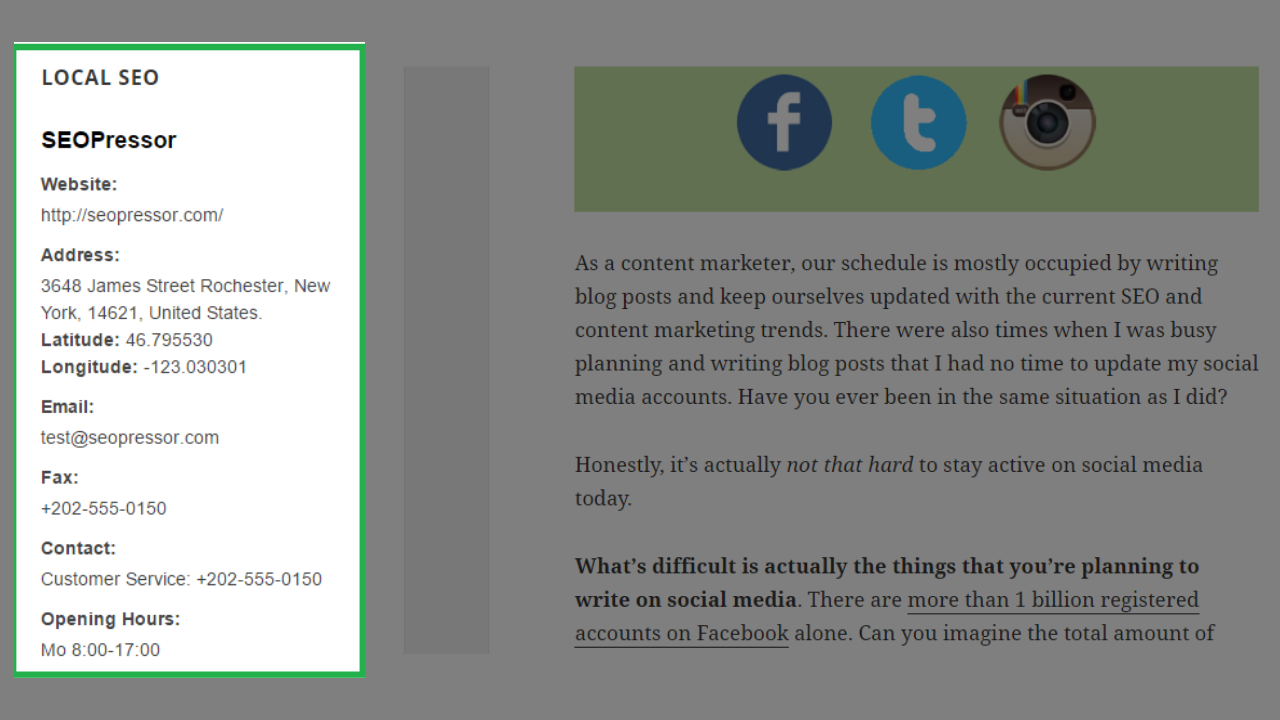 Besides adding accurate information on Google My Business, you should also add business information on your site.
It'll help your website and business show up when a potential client search for your information.
Showing Google and users that you have consistent information across the Internet will bring you positive results.
3. Maximize Your Local Directory Listings
Local directories are websites that provide people with a list of businesses they can visit.
As I've shared earlier, Google's local ranking factors include prominence, which is how well-known a business is in the offline and online world.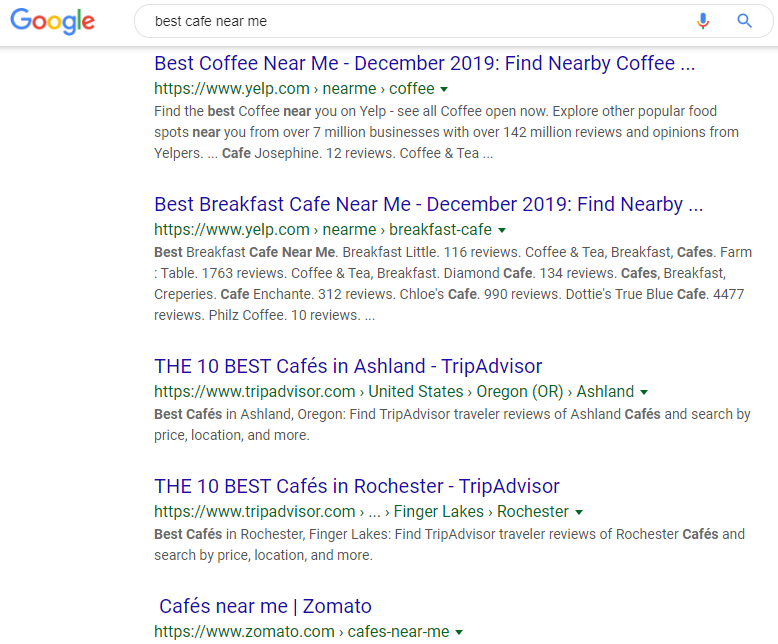 These local directories typically rank on the search engines for "near me" searches. Being included in the websites is definitely a good idea.
Being in these local directories helps increase your visibility as well as authority. Users may also leave reviews on these websites. This will show that your business is prominent.
That's a wrap!
Do you see the same trends as we're seeing? Or is there any trends you think we missed? Let us know at the comments below, and if you find this post helpful, remember to share it to your friends on Twitter and Facebook as well.
#optin-template-1{
float: left;
margin: 0;
width: 100%;
height: 100%;
}
#optin-template-1 .container{
float: left;
width: 100%;
height: 100%;
text-align: center;
}
#optin-template-1 .left-column{
display: inline-block;
width: 40%;
max-width: 235px;
min-width: 150px;
height: 100%;
vertical-align: bottom;
}
#optin-template-1 .ebook-img{
width: 100%;
height: 270px;
background: url(https://seopressor.com/wp-content/uploads/2015/08/mobile-friendly-guide-cover-render.png);
background-size: cover;
background-position: 50% 15%;
}
#optin-template-1 .right-column{
display: inline-block;
width: 70%;
max-width: 330px;
min-width: 250px;
padding: 20px 5% 30px;
}
#optin-template-1 h2{
margin: 0;
}
#optin-template-1 .optin-header{
background:none;
}
#optin-template-1 .optin-header h2{
font-family: "roboto", helvetica, sans-serif;
color: #32485f;
font-weight: 600;
font-size: 1.8em;
text-align: center;
padding-bottom:0;
}
#optin-template-1 .optIn-form{
display: block;
bottom: 0;
}
#optin-template-1 .email{
display: block;
width: 94%;
height:22px;
border: 0;
padding: 10px 3%;
margin-top: 8%;
margin-bottom: 12px;
font-size: 1em;
text-align: left;
border-radius:4px;
background: #f0f0f0;
}
#optin-template-1 .submit-button{
display: block;
margin-top: 3%;
width: 100%;
padding: 8px 0;
font-family: "Arial", helvetica, sans-serif;
font-weight: bold;
background: rgb(249, 206, 29);
font-size: 24px;
border: 1px solid rgb(249, 206, 29);
border-radius: 4px;
cursor: pointer;
}
Download The Complete Guide To Creating A Mobile-Friendly Website