Top 19 Local SEO Tools To Improve Your Ranking in 2019
SEO is incredibly important to the success of your online marketing efforts. Because of this, a lot of marketers implement various SEO tools including local SEO tools, some of which can be found for free, in order to track, measure and analyze their SEO efforts. You may already even be using some of the top local seo tools, such as Google Analytics. However, it's important that you don't forget about your local SEO efforts as well.
The Use Of Local SEO
Local SEO is an essential part of your SEO strategy, especially if you're a smaller to mid-sized company that relies on the business of local customers. There are many different local SEO strategies that you can implement, from optimizing your content using local SEO keywords to submitting your NAP (name, address and phone number) to various local directories. To help organize, streamline and track all of your local SEO efforts, you should make use of these local SEO tools.
19 Best Local SEO Tools
The following are 19 different local SEO tools that you might find extremely useful, some of which are available at a small cost and some of which are free local SEO tools.
The Whitespark Local Citation Finder is one of the most full-fledged local listing management tools that you can invest in. In addition to basic local listing management, the tool finds where you should list your business to improve local SEO rankings.
It also boasts a number of additional features, including the ability to collect customer feedback and online reviews, monitor local search rankings by city, discover create link opportunities and more. The cheaper end of the tool will only cost $16.67 a month – but a more robust version will set you back $100 a month.
SEOProfiler is one of the most powerful local SEO tools that you can invest in. It includes features such as a website audit tool, website page optimization, a link disinfection tool that identifies bad backlinks, the ability to identify strong local keywords and even customizable PDF reports.
A tool this thorough will cost you though – expect to pay anywhere from $49.95 a month to $999.99 a month depending on the features you want access to.
Moz Local is a basic local listing management tool that allows users to manage local listings as well as claim and verify listing submissions. The tool also works with data aggregators to help push listings, making sure that your business is visible. Additionally, the tool will scan through your citations and notify you of any errors that it finds, which could be hurting your local SEO.
Last but not least, Moz Local will give you a rundown on what kind of categories you're listed under and what type of media is used for your citation. It's available for the relatively affordable price (compared to other local listing management tools) of $84 a year.
SEOPressor is a tool that scores your site's overall SEO strength and provides guidance and recommendations for how you can improve it, which will in turn help with your local SEO even if it's not specifically built for that.
Particularly useful is its audit feature that will notify you of any pages that need to be optimized in certain ways – it's a feature that has earned SEOPressor as one of the best SEO tools for small business.
BrightLocal is a collection of tools available in a range of packages that start at $19.99 a month. These tools include the ability to compare rankings against your competition on three major search engines, to find out where your competitors are listed and monitor online reviews, just to name a few.
Synup is extremely useful for submitting your NAP to local directories. It's a tool that allows you to easily manage your local listings as well as review and analyze your listings and NAP data.
It's one of the most comprehensive directory lists that you can have and will allow you to check listings to see if you have existing citations on them, add your NAP to listings and fix incorrect data on existing listings. It does cost $25 a month, but it's an extremely effective tool to have.
Yext is similar to Synup in that it also offers review monitoring, analytics and local listing management (not to mention widgets).
However, what makes it stand apart from many local listing tools is that it's one of the few – if not the only – automated local listing management tool on the market. Yext allows you to get your listing data populated right away and provides the ability to update your NAP information in real time.
This organizational tool will ensure that you do everything you can to boost your local SEO rankings. The tool offers users 40 different options that detail specific tasks to help you optimize your site and increase your ranking by developing your blog, your on-page SEO, your social media and more. It's a basic checklist, but it's free!
BuzzStream is a great tool for earning local backlinks as it can help you identify and build relationships with local influencers to help drive word-of-mouth traffic as well as to boost local awareness of your brand.
The tool is also effective for content promotion and digital PR. There are four plans available, with the most basic plan being $24 a month, while a customized solution will cost you $999 a month.
If you're looking for free local SEO tools, then Screaming Frog is a great option. Screaming Frog will help you to audit and index your website's HTML and metadata in addition to helping you find any broken links to avoid hurting your local SEO rankings. There are advanced features available as well, but for a price.
Serplify is a web-based software that will help you achieve a page one ranking on Google's results pages by adding domains and locations you want to rank for and automatically adding thousands of optimized unique pages of content for every keyword, as well as automatically mass indexing, optimizing and syndicating your content.
Schema Creator allows you to easily build schema.org microdata, thereby making it easier for search engines to identify and index your site's content, which in turn makes it more likely for your content to show up on relevant searches.
This tool works really well for strengthening your local SEO keywords. During the keyword research phase, you can identify the traffic for specific keywords as well as find new local keywords based on local searches.
The Keyword Planner tool even lets you conduct research based on geographic regions. Not only it is a useful tool to have for your local SEO keyword efforts, it's free to boot, and arguably one of the most useful free SEO tools available as well.
UpCity is basically an SEO report card. All you have to do is submit your website and it will analyze every facet of the page, giving you an overall score out of 100 that compares your page to your competitors.
For example, it will look at a page, determine the keyword it's ranking for, identify how your site ranks for that keyword, identify how many unique backlinks your page has, identify how accessible the page is, identify the trust metrics of the page, perform an on-site analysis and more. And it's free to use as well.
Ahrefs can help with your local SEO strategy by providing you with a detailed backlink profile for any website you want. This allows you to see who is linking to your site, what anchor text they're using for your backlinks and how strong your backlinks are.
It also allows you to check the strength of your competitor's backlinks. The tool is used by hundreds of thousands of users throughout the world, which accounts for its somewhat steep price point. At it's very basic, it will cost you $99 a month, while full-fledged agency plans cost $999 a month.
ReviewTrackers is just what it sounds like it is – a tool that tracks the customer reviews of your business.
Customer reviews play a big part in your local SEO strategy, not to mention your reputation, which makes this tool very useful. Basically, it collects online reviews and feedback from over 70 review sites that you can use to determine your brand's reputation as well as awareness.
Nothing will hurt your site more than unoriginal content. Duplicate content is a sure way to damage your ranking, both for regular SEO and local SEO.
Put your content through CopyScape to make sure it's completely original and to avoid plagiarism, whether it's content duplicated from your own site or content duplicated from another source outside of your site. The basic CopyScape feature is available for free, but a more thorough checker can be used for an additional five cents a search.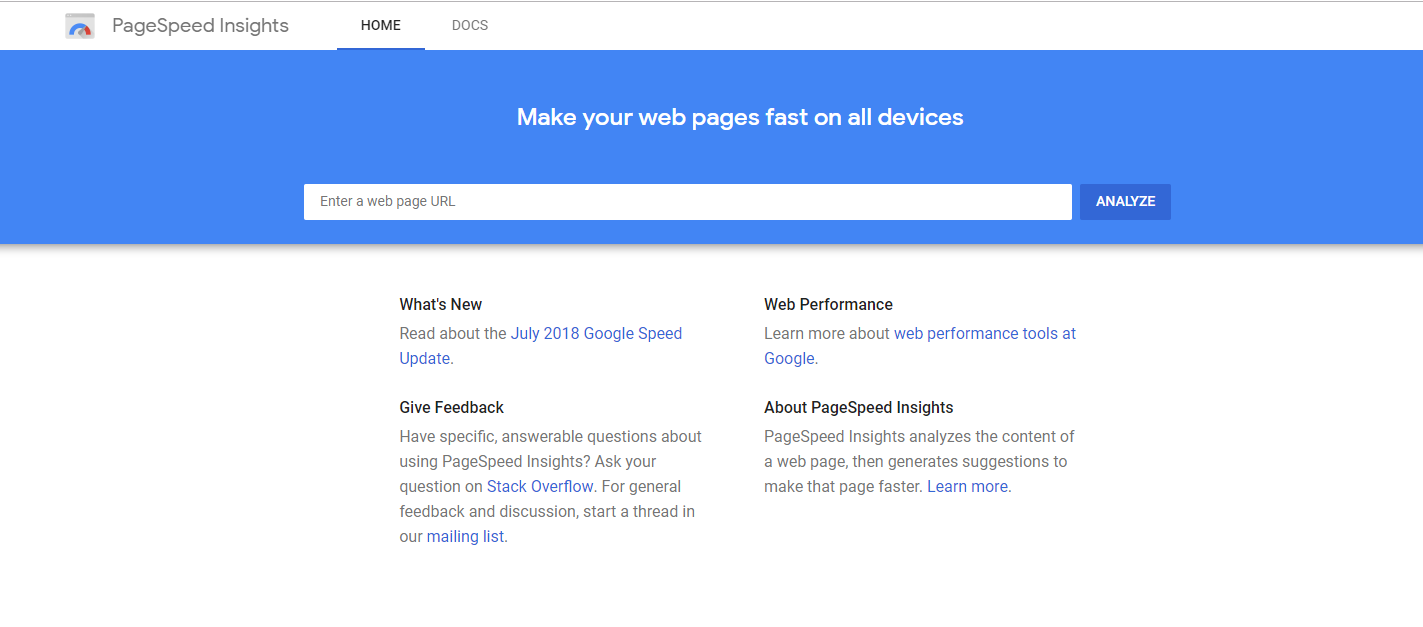 The rate at which your webpages load will have a huge impact on your local SEO rankings. The slower your pages load, the less likely visitors are to remain on your page. This can have a big impact on your bounce rate, which could hurt your rankings.
PageSpeed Insights will not only review the load times of your site, but also make suggestions on how to improve it – and for free.
In their recent update, LSIGraph provided their users better, personalized keywords to rank high.
The tool can now make searches based on more than 100,000 locations. To go along with the location option, users are also able to select from a total of 45 languages around the world!
Go ahead and nail that local intent with local searches on LSIGraph that is now better than ever!
Boost Your Local SEO Now
Using these local SEO tools will make it easier to implement your local SEO strategies as well as to track them and measure their performance, thereby helping to ensure that your local SEO efforts are as strong as they can be.
Once you have optimized for local SEO, it's time to check how well your website is performing. Find out your SEO score now.
Bonus: Check out RankReveal to find out which keyword that you're ranking for.
Have you used any of these local SEO tools? Let me know if it's effective for you and don't forget to leave a comment down below if you have any other recommendations for local SEO tools.
This post was originally written by Joanne and published on April 4, 2017. It was most recently updated on May 21, 2019
#optin-template-3{
float: left;
margin: 0;
width: 100%;
max-width: 654px;
height: 100%;
}
#optin-template-3 .container{
float: left;
width: 100%;
height: 100%;
text-align: center;
background: #fff;
border: 0px solid #4a78bd;
padding-bottom: 16px;
}
#optin-template-3 .top-row{
display: inline-block;
width: 88%;
padding: 3% 6% 0%;
}
#optin-template-3 .top-row h2{
margin: 5px 0 0;
font-family: "roboto", helvetica, sans-serif;
color:#4a78bd;
font-weight: 600;
text-align: center;
padding:0px 0px 5px;
font-size:2.2em;
}
#optin-template-3 .left-column{
display: inline-block;
width: 100%;
max-width: 270px;
min-width: 270px;
height: 100%;
vertical-align: top;
padding-top: 32px;
}
#optin-template-3 .ebook-img{
width: 100%;
min-width:270px;
height: 330px;
background: url(https://seopressor.com/wp-content/uploads/2016/07/Best-Strategy-To-Rank-On-Google.png);
background-size: cover;
}
#optin-template-3 .right-column{
display: inline-block;
width: 60%;
min-width: 250px;
max-width: 305px;
padding: 24px 4% 32px;
}
#optin-template-3 .bodycopy ul{
text-align: left;
padding-left: 0;
}
#optin-template-3 .bodycopy ul li{
font-family: "roboto", helvetica, sans-serif;
margin-left: 20px;
}
#optin-template-3 .optIn-form{
display: block;
bottom: 0;
}
#optin-template-3 .email{
display: block;
width: 100%;
border: 0;
padding: 8px 0;
font-size: 18px;
text-align: center;
border: 1px solid #4a78bd;
}
#optin-template-3 .submit-button{
display: block;
margin-top: 4%;
width: 100%;
padding: 8px 0;
font-family: "roboto", helvetica, sans-serif;
font-weight: 400;
color: #fff;
background: #4a78bd;
font-size: 21px;
border: 0;
outline: 1px solid #4a78bd;
cursor: pointer;
}
Best Strategy To Rank Your Content On Google
3 In-Depth Research On Ways To Get Ranked On Google
5 Effective Ways To Drop Your Bounce Rate
7 Unexpected Results From The Case Studies
Rank Your Content With Not Just One, But Multiple Keywords
Best Practice To Bring Back Your Lost Traffic