TURKEY
I stayed up late to watch this unfold and write this for you. Get caught up here.
POKEMON GO
People are walking off cliffs because they are staring down at their phones while trying to capture a Pokemon. People are capturing suspected murderers when their GPS tracker leads them to a Pokemon location, that also happens to be an undiscovered crime scene. People are getting hit by cars while trying to capture a Pokemon on a busy road.
I have not downloaded the app yet. Mostly because I don't need another app on my phone that contributes to my apathy towards communicating with humans and excitement for communicating with technology. We'll see how long I last.
Let's talk money. The app is free to download. But there are in-app purchases ranging from 99 cents to $99.99 that make you better at the game. Just like athletes who take performance enhancers, if you can buy your way to winning the game, and you have the money, you'll do it. But you're not an athlete. You're playing Pokemon Go.
Good luck and don't injure yourself. This is your future.
VIRTUAL REALITY AND KEVIN DURANT
According to USA Today, The Golden State Warriors gave Kevin Durant a virtual reality headset to show him the Golden Gate Bridge, "a courtside view at Oracle Arena, and a look at coach Steve Kerr talking to his players in the locker room."
You know by now Durant ended up leaving Oklahoma City to play for the Warriors. Was it the virtual reality headset that sealed the deal? What's more compelling that envisioning himself riding a trolley eating Rice-A-Roni? Or was it the two-year $54.3 million deal? I'm leaning towards the deal, but the ability to create simulations with headsets where people can envision themselves in a new life is a salespersons' dream.
People need to feel that their life will be changed, for they better, if they buy your product or service. Convincing people that whatever you're selling will change their life is hard to do, but imagine if you have visuals where they can actually see themselves in this new life? Wow. I need a new life.
People were floored when Facebook bought Oculus, a virtual reality company, for $2 billion two years ago. According to Recode, Facebook is one of the first companies that believed in VR. Sadly, most virtual reality companies are private (so far) so we can't buy their stock on an exchange, but we can invest in public companies that are investing heavily in VR. This might be a good investment if you hate leaving your apartment.
WHILE WE'RE TALKING SPORTS
Finance is very much like golf. Watch.
THE S&P 500 HITS A RECORD HIGH
But corporate profits are falling.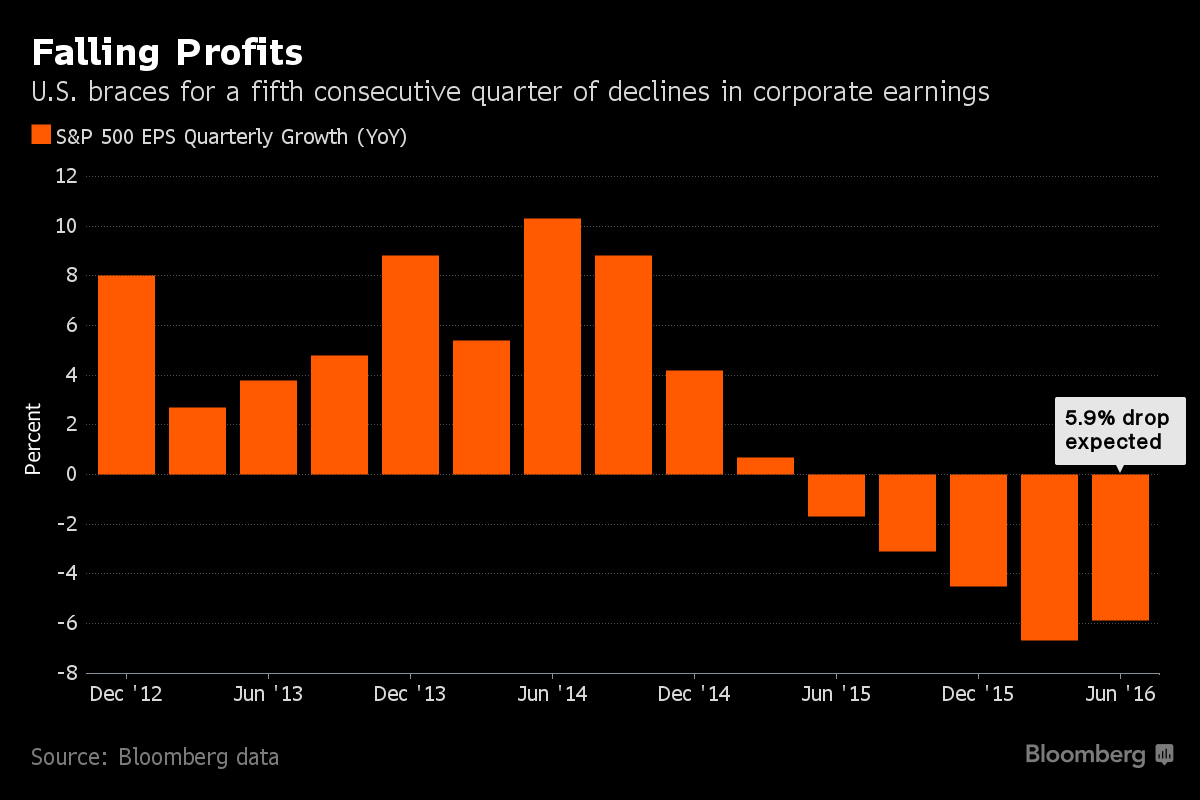 Apple, the S&P 500 index's biggest stock, is seen posting a 25 percent drop in earnings per share when it reports on July 26, according to Bloomberg data."
There is less demand from China, iPhone sales are slumping, and Apple keeps pushing out new iPhones that seem exactly like the last one. The S&P 500 is hitting highs while profits of the underlying companies in the S&P 500 are falling. This means P/E ratios are soaring and a decent sized correction could be near. Or not.
WHILE WE'RE ON THE TOPIC OF RISK
Bad news. You're probably invested in bad funds. It's not your fault. Read more here.
OTHER NEWS:
I mentioned there would be no newsletter last week so you didn't get any videos. Here's a Ms. Cheat Sheet Business Update video from last week (they're always posted on Facebook and Twitter).
HelloGiggles invited me to their office for a Facebook Live video event. They are fun.
We have a "Business Update" segment coming out in a few days. SNL style news. Just wait.
Have a great weekend – Kathryn
The post Week ending July 15th: Good luck and don't injure yourself appeared first on Ms. Cheat Sheet.